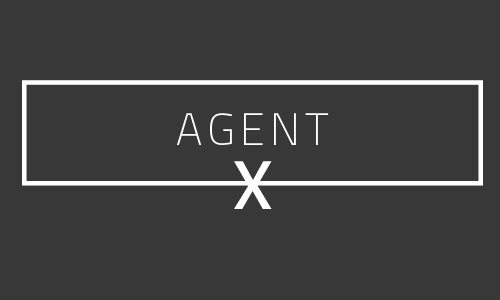 As one of the top agents in the world, I'm not afraid to reveal my shortcomings, though there really aren't that many. But, here's the truth: technology isn't my thing. I pay others to handle it for me. I've got a social media guru, a Google whiz and even someone dedicated to making sure that Zillow, Trulia and realtor.com are doing what I want. But enough about what I want – I'm here to serve, so on to the gossip!
I hope that the folks at Perl Mortgage like golf, because Amir Syed surprised his top producers with their own putters featuring their names. Sharbel Shamoon and Justin Lopatin should have no trouble figuring out which putter is which when it's time to hit the course.
Apparently everyone who is not married to Matt Laricy is truly missing out, because he posted a picture of his dinner on Instagram (a platform I actually know how to use) informing the world that no matter how busy he gets, he makes a point to cook his wife an amazing meal every night. C'mon, Matt. Every night? Now you're just showing off.
At the Sotheby's Global Networking event in Vegas, Ilsa Conover certainly enjoyed herself. Search for Conover's self-made hashtag #whoisilsaconover to see lots of drinking pics, and also some poolside fun and games with friends. Hey, if she didn't want me to talk about it, she shouldn't have a hashtag, #amiright?
Wintrust Mortgage and CA hosted a dinner series event at Swift & Sons on May 17. Several lucky agents were in attendance enjoying the best steak ever cooked. The dessert was so good I think I blacked out for a moment. The culinary experience and conversation were to die for, and worth every calorie.
The Real Estate Rumble also went down recently, and those of you who attended already know that Wintrust Mortgage's Adam McLain went home in a shiny new belt. We're all winners, of course, but CONLON's Jason Mrozik and @properties' Jeff Nobleza and Vadim Slabada got to be the champs of their weight class.
For those of you who didn't feel like watching Realtors beat each other up, CAR's 24th annual Good Neighbor Awards also took place on May 19 at the Montgomery Club. Among the guests were two aldermen! One rarely sees these people outside their natural habitats, so that was a treat. Hasani Steele of Steele Consulting cleaned up a majority of the awards. After that, items such as White Sox tickets and box seats to a Cubs game were raffled off.
Summer is around the corner, but it's not here just yet. So I hope the following folks enjoy their spring birthdays. Rachel Mazanec, the lovely gal Chicago Agent pays to figure out social media, probably used a lot of hashtags to announce her May 23 birthday. Amy Buria and Matt Wasik share a June 4 birthday, while Thad Wong and Michael Pierson are also birthday twinsies on June 5. Rebecca Thomson can claim June 7 to herself, as can Natasha Motey Lembeck on June 8. Another CA employee gets a year older this year on June 9, so I hope Peter Thomas Ricci is ready to celebrate. Jody Kelly should prepare to party on June 11.