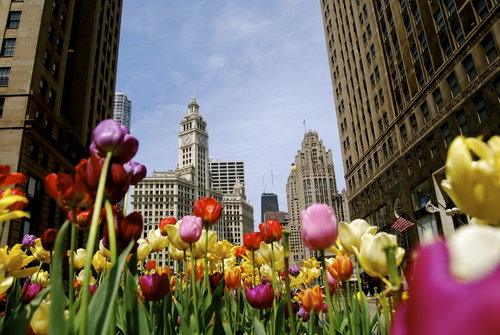 April showers seem to have brought spring flowers – at least as Chicagoland's housing market is concerned.
According to the newest housing report from the Illinois Association of Realtors, home sales in the nine-county Chicagoland area totaled 10,216 in April, a 9.3 percent year-over-year increase. Similarly strong was median sales price, which rose 10.6 percent to $230,000.
Geoffrey J.D. Hewings, the director of the Regional Economics Applications Laboratory at the University of Illinois, said the projections for Chicagoland's housing market are strong.
"The housing market news for the next three months indicates a continuation of the positive trends in both sales and prices," Hewings said. "Compared to last month, more people feel it is a good time to sell, but less people feel it is a good time to buy. Overall, consumer sentiment seems little changed with analysts pointing to the lower than expected April job growth as the probable cause."
Home Sales Stronger in Chicago's Suburbs
In the city of Chicago, home sales rose 7.9 percent year-over-year in April, finishing the month at 2,628 sales. Median sales price, meanwhile, continued to rise, increasing 6 percent to $287,500.
Sales activity was stronger, though, in Chicago's suburbs. According to stats from the Mainstreet Organization of Realtors, sales of single-family detached homes rose 10.2 percent month-to-date through April, while median sale price rose 7.9 percent to $245,000. Pending sales in the suburbs were also strong, rising 16.3 percent.
Lynn Madison, MORe's president, credited improving inventories for the stronger home sales.
"Available inventory is starting to catch up to increased buyer demand and that's good news for everyone," Madison said. "This is especially encouraging as we head into the warmest months of the year, when about half of homes are typically sold. Homeowners thinking about selling will find the market is moving fast and prices are rising."
MORe spotlighted a number of suburbs that saw particularly strong sales increases, including: Antioch, where sales jumped 94.4 percent; Burbank (82.4 percent); Glen Ellyn (79.1 percent); Batavia (59.3 percent) and Naperville (24.7 percent).