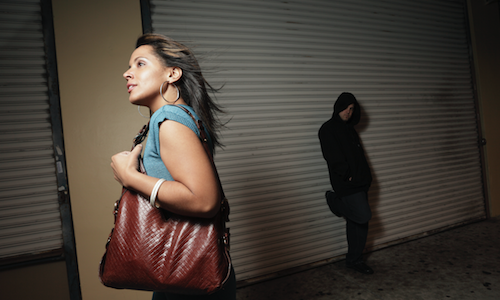 Earlier this week, we reported on NeighborhoodScout's new list of the top 100 safest cities in the U.S. In part two of this two-part series on crime, we'll be counting down the top 100 "most dangerous" cities in America.
The group considered population and the rate of individual crime types per one thousand residents – including burglary, larceny-theft, motor vehicle theft, murder, rape, armed robbery and aggravated assault – to determine its rankings.
For the fifth year in a row, East St. Louis was named the most dangerous city in America.
Chicago proper made neither the safest nor most dangerous cities lists. However, two suburbs did make an appearance: Harvey (No. 25) and Gary (No. 87).
| Rank | City |
| --- | --- |
| 100 | Beaumont, Texas |
| 99 | Elizabeth, N.J. |
| 98 | Cincinnati, Ohio |
| 97 | Orlando, Fla. |
| 96 | Bridgeport, Conn. |
| 95 | Panama City, Fla. |
| 94 | Reading, Penn. |
| 93 | Goldsboro, N.C. |
| 92 | Lima, Ohio |
| 91 | Lawton, Okla. |
| 90 | Balch Springs, Texas |
| 89 | Albuquerque, N.M. |
| 88 | Baton Rouge, La. |
| 87 | Gary, Ind. |
| 86 | North Miami, Fla. |
| 85 | Salisbury, Md. |
| 84 | Battle Creek, Mich. |
| 83 | Poughkeepsie, N.Y. |
| 82 | Tallahassee, Fla. |
| 81 | Waterloo, Iowa |
| 80 | Odessa, Texas |
| 79 | Jackson, Mich. |
| 78 | Rocky Mount, N.C. |
| 77 | Anderson, S.C. |
| 76 | Jackson, Miss. |
| 75 | Holyoke, Mass. |
| 74 | Spartanburg, S.C. |
| 73 | Worcester, Mass. |
| 72 | Miami Beach, Fla. |
| 71 | Chattanooga, Tenn. |
| 70 | New Orleans, La. |
| 69 | Gadsden, Ala. |
| 68 | Houston, Texas |
| 67 | Minneapolis, Minn. |
| 66 | Canton, Ohio |
| 65 | Philadelphia, Pa. |
| 64 | Bridgeton, N.J. |
| 63 | Miami, Fla. |
| 62 | Brockton, Mass. |
| 61 | Albany, Ga. |
| 60 | New Haven, Conn. |
| 59 | Springfield, Ill. |
| 58 | Fort Pierce, Fla. |
| 57 | Danville, Ill. |
| 56 | Springfield, Mass. |
| 55 | Jackson, Tenn. |
| 54 | Fort Myers, Fla. |
| 53 | Hartford, Conn. |
| 52 | Lawrence, Mass. |
| 51 | Newark, N.J. |
| 50 | Lansing, Mich. |
| 49 | Trenton, N.J. |
| 48 | Harrisburg, Pa. |
| 47 | Lake Worth, Fla. |
| 46 | Chelsea, Mass. |
| 45 | Nashville, Tenn. |
| 44 | Compton, Calif. |
| 43 | Fall River, Mass. |
| 42 | San Bernardino, Calif. |
| 41 | Springfield, Mo. |
| 40 | Riviera Beach, Fla. |
| 39 | Kalamazoo, Mich. |
| 38 | Niagara Falls, N.Y. |
| 37 | Weslaco, Texas |
| 36 | Buffalo, N.Y. |
| 35 | Washington, D.C. |
| 34 | Kansas City, Mo. |
| 33 | Charleston, W.V. |
| 32 | New Bedford, Mass. |
| 31 | Rockford, Ill. |
| 30 | Pine Bluff, Ark. |
| 29 | Indianapolis, Ind. |
| 28 | Daytona Beach, Fla. |
| 27 | Elkhart, Ind. |
| 26 | Atlanta, Ga. |
| 25 | Harvey, Ill. |
| 24 | Homestead, Fla. |
| 23 | Cleveland, Ohio |
| 22 | East Point, Ga. |
| 21 | Atlantic City, N.J. |
| 20 | Stockton, Calif. |
| 19 | Baltimore, Md. |
| 18 | Little Rock, Ark. |
| 17 | Myrtle Beach, S.C. |
| 16 | West Memphis, Ark. |
| 15 | Milwaukee, Wisc. |
| 14 | Newburgh, N.Y. |
| 13 | Chester, Pa. |
| 12 | Birmingham, Ala. |
| 11 | Ardmore, Okla. |
| 10 | St. Louis, Mo. |
| 9 | Oakland, Calif. |
| 8 | Saginaw, Mich. |
| 7 | Flint, Mich. |
| 6 | Memphis, Tenn. |
| 5 | Wilmington, Del. |
| 4 | Alexandria, La. |
| 3 | Detroit, Mich. |
| 2 | Camden, N.J. |
| 1 | East St. Louis, Ill. |