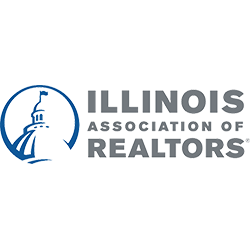 In honor of the 100th anniversary of the Illinois Association of Realtors (IAR), Illinois Gov. Bruce Rauner and state lawmakers declared April 25, 2016 as "Illinois Realtors Day." Over the last century, the association has emerged as the leading voice for real estate and private property rights in Illinois.
IAR, which represents more than 44,000 members engaged in all facets of the real estate business, was originally incorporated on April 25, 1916. The association's first president, William C. Johnson of Danville, and secretary, Joseph K. Brittain of Chicago, traveled the state in the early years, building support and membership.
The association's three-fold mission of advocacy, education and ethics has strengthened and improved the state's real estate industry. In its earliest years, it successfully pushed for the first real estate license law in Illinois and the association's ongoing commitment to safeguarding the industry, striving for the highest level of professional standards and advocating for private property rights remain the cornerstones of its mission.
The governor's proclamation declaring April 25 as "Illinois Realtors Day" honors the association for its century of work advocating for the public, its members and the communities they serve. IAR was among the first in the country to form a state Realtors association. It is now the sixth largest state Realtors association in the country and one of the largest trade associations in Illinois.