New construction costs in the U.S. continue to rise. According to the U.S. Census Bureau, the median price for a new home is $288,900, which is a 19.63 percent increase from 2010. The rising cost of construction materials has played a role in these price increases. According to the National Association of Home Buyers, the total construction cost of a new home, meaning the share of a new home's total cost that comes from the construction process, has risen from 48.1 percent of the total cost in 2007 to 61.8 percent in 2015.
One solution to dealing with rising construction costs is 3-D printing. New innovations in 3-D printing have created new opportunities to make construction cheaper and more eco-friendly. We have put together a list of five of the most innovative 3-D printing projects from around the world: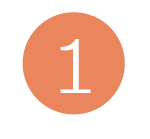 3-D Printed, Efficient Faucets
American Standard unveiled a new collection of the first 3-D printed residential metal faucets at the Kitchen & Bath Industry Show on Jan. 19. The faucets use 32 percent less water than the standard bathroom faucet, and have received WaterSense certifications from the Environmental Protection Agency (EPA).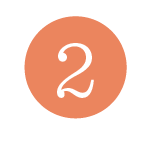 Environmentally Friendly Concrete
CyBe, a Dutch company, is in the process of developing an on-site 3-D printer that can print durable, load-bearing concrete structures in as little as an hour. CyBe's concrete is also environmentally friendly, because it is reusable and can be produced without creating much waste. CyBe is also working on developing concrete derived from plant material that can be manufactured locally, which would make communities more self-sustainable and reduce CO2 emissions caused by transporting raw materials.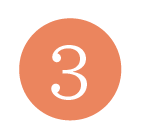 Cheaper Than Mainstream
Urban3D, a Brazilian company, saves costs on construction materials by using recycled composites to make a new type of concrete for use in 3-D printing, which is 30 percent cheaper than the average cost of materials used in traditional construction methods. As they improve their technology, Urban3D hopes to save 80 percent on other construction materials, and make building using 3-D printed materials 10 times faster than mainstream construction methods.

Buildings Constructed Like Legos
The Singapore Center for 3-D Printing announced plans to use 3-D printing and robotics in the construction of new buildings, including technology that would allow builders to print buildings one story at a time. The Singapore Center for 3-D Printing described building the homes like stacking Legos, due to their piece-by-piece construction.

3-D Printed Huts
World's Advanced Saving Project (WASP), an Italian research group, created a 12-meter-tall (about 40 feet) 3-D printer that can print huts using clay. The huts are designed to provide shelter in desert regions like North Africa. WASP also cuts down on environmental costs by using local materials rather than transporting building materials.