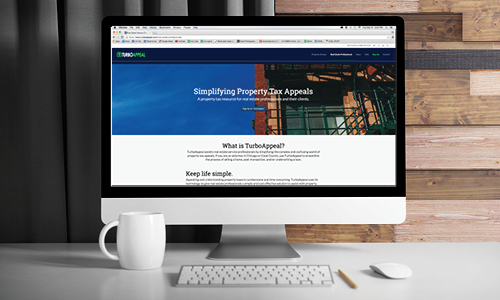 TurboAppeal, a residential property tax appeal technology service, today announced its $3 million series seed raise, led by KGC Capital with participation from Ned Jannotta Jr., and existing investors Gary Holdren, Hyde Park Venture Partners, and Hyde Park Angels.
With the new investment, TurboAppeal will accelerate its nationwide expansion plans and product development to support appealing property taxes for more homeowners. Alongside his most recent investment, Gary Holdren, has joined TurboAppeal's board of directors.
"Our vision since inception has been to bring the simplicity of our data-driven appeals nationwide," said Badal Shah, CEO and co-founder of TurboAppeal. "This new investment will help us accelerate product and marketplace development considerably. We feel very good about putting money back into homeowners' pockets."
TurboAppeal currently serves homeowners in select counties in Illinois, Florida, and most recently, Texas. Over the course of its first year in operation, TurboAppeal has worked with over 25,000 homeowners and saved millions of property tax dollars for homeowners in these three states. With this new raise, it is projected to increase its revenue sevenfold and expand into Colorado, Georgia, Indiana, Maryland, Pennsylvania, Virginia, and Washington in 2016. With these expansions underway, TurboAppeal will be able to service an addressable market of 45 million homeowners by 2017 and 85 million by 2018.
"Certainly, we and other investors see the growth potential of TurboAppeal," said Dick Kiphart, the co-founder and chairman of KGC Capital. "We believe they will be the national leader in this space and change the way homeowners deal with one of the most expensive line items in their home."
"TurboAppeal is set to become one of the most essential financial tools for homeowners," said Gary Holdren, CEO and founder of Garland Capital Group. "I am glad to continue working with this proven founding team as they build up a platform to revolutionize how homeowners view their property taxes. Investing in companies like TurboAppeal is consistent with Garland Capital Group's missions of investing in young companies that disrupt old markets, and a bonus is adding more jobs to Chicago with such a high potential team and product as TurboAppeal." Holdren is also the founder and former CEO of the global management consulting company, Huron Consulting Group.
Founded in 2015, TurboAppeal leverages its sophistication in big data analytics to generate the most accurate evidence for a property tax appeal. Combined with a seamless online customer experience the machine-learning algorithm at the core of TurboAppeal gets more accurate and smarter as more appeals are processed, meaning that it is only improving. Using TurboAppeal takes away the complexity usually required to accurately appeal property taxes, allowing homeowners to dramatically reduce the amount of time and effort needed to lower their property taxes each year.
Earlier this month, TurboAppeal also announced the expansion of its services in Illinois to DuPage County. It also released an enhanced website experience for its current and new clients.
"Homeowners need a more stable solution to help them handle the financial obligations, such as property taxes, for their homes," said Chris Capps, President and CEO of KGC Capital. "By utilizing the proven effectiveness of TurboAppeal, homeowners are able to strengthen their financial future."