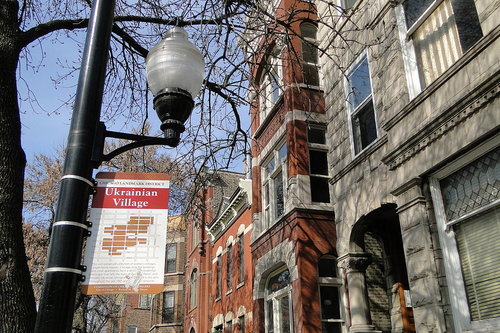 Ukrainian Village topped Redfin.com's list of the "Hottest Neighborhoods of 2016," beating out other Chicago neighborhoods such as the West Loop and East Village.
Based on what agents told Redfin, the popularity of neighborhoods has a lot to do with access to public transit, affordability and charm. Agents also told Redfin that buyers are bypassing "cookie cutter" homes in favor of homes with character.
Location, Affordability Key to Ukrainian Village's Appeal
The charming, original architecture and tree-lined streets of Ukrainian Village are what gives the neighborhood its unique personality, as well as its popularity, according to Redfin.
"Ukrainian Village itself is tranquil, but bordered on all four sides by business and nightlife corridors," said Niko Voutsinas, a Redfin agent.
According to Redfin, another aspect of Ukrainian Village that is appealing to buyers is its affordability. The median sale price for a home in Ukrainian Village is $472,000.
"Much of Ukrainian Village is landmarked, so you'll find brick and stone housing built in the late 1800s, rather than the trendier (and more expensive) new construction condos nearby and on the neighborhood's main thoroughfares," Voutsinas said. "Plus, the homes have very high curb appeal, as compared to adjacent neighborhoods."
Redfin also noted that Ukrainian Village is just a short ride from downtown Chicago, yet still offers the stores and coffee shops that buyers desire.
"For someone who wants a single-family home while still enjoying city life, the location is ideal," Voutsinas said.