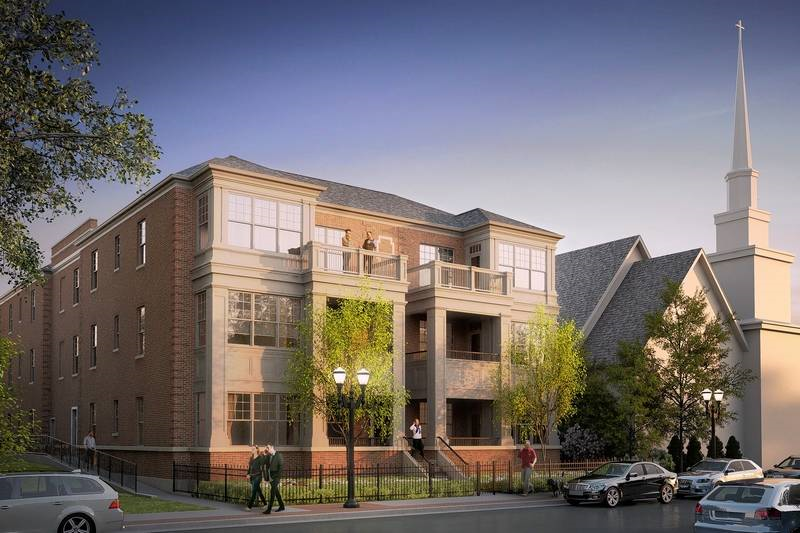 The Barrington village board has approved plans for a three story, 12-unit condo building at 407 E. Main St. near the Barrington Metra station.
The building will feature condos that range in size from 1,219 to 1,635 square feet. The building will be around 27,012 square feet total and outfitted with an underground parking lot.
"I'm excited to bring a luxury condo product to my town," said Greg Crowther, the builder/manager at G Squared Properties, after the village board unanimously approved the plan.
During a presentation to the village board, Jennifer Tennant, the assistant director of development services for the village, said the village has changed how it regulates building height since the first plan was approved, to allow for pitched roof buildings.
"These buildings are a little more architecturally pleasing, so they are allowed a taller height than a flat roof building," Tennant said.
At its tallest, the new condo building's roof will measure 48 feet and 7 inches.
Crowther said the company will begin the sales process in the spring and will begin construction in the summer.