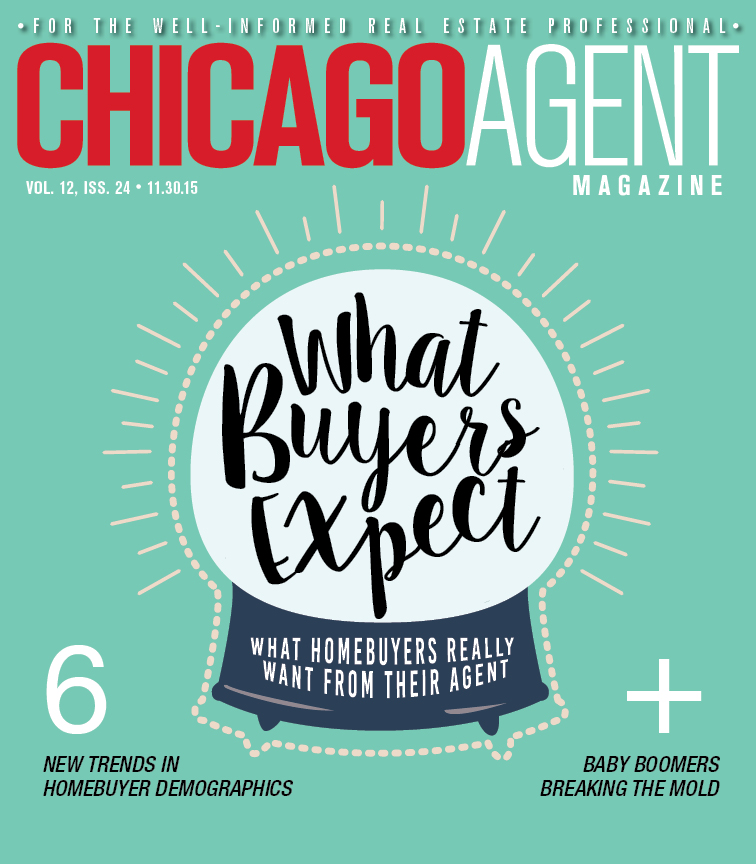 Some homebuyers are married – some aren't. There are homebuyers who are veterans, and others who are accountants – buyers who have families and student loans and car payments, who are Millennials and Baby Boomers. Not every buyer is local. Not every buyer eats pork or enjoys the Rolling Stones. The divisions separating one from another can be as complicated as politics or as simple as hairstyles. The only inevitability linking them all is that if they're going to hire an agent, they'll want a good one.
As the popularity of syndication sites like Zillow and realtor.com grows and localized housing data becomes more widely available, many in the industry speculate that the usefulness of agents will dwindle. According to the National Association of Realtors' 2015 Profile of Home Buyers and Sellers, 87 percent of recent buyers purchased their home through an agent. However, of those, only 53 percent claimed the "most important" function of an agent was helping them find the right home, which suggests that if agents want to remain relevant, they'll need to understand the new roles clients are going to cast them in. 
Most buyers want an agent, and all buyers want a good agent, but the line separating good from bad is blurry, which is why we sat down with four anonymous buyers – Buyer A, B, C and D – each with a unique experience, and asked the deceptively complicated question: what do you want in an agent?