What Chicago neighborhoods saw the most real estate activity in September?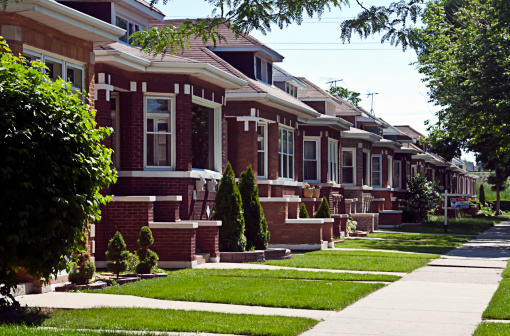 Earlier this week, we reported that home sales in the city of Chicago were up 5.3 percent in September, though median price in the city was flat.
Some Chicago neighborhoods saw more sales than others, and with exclusive numbers from Redfin, we've charted what areas were the busiest in September.
First, here are the neighborhoods that saw the most overall home sales: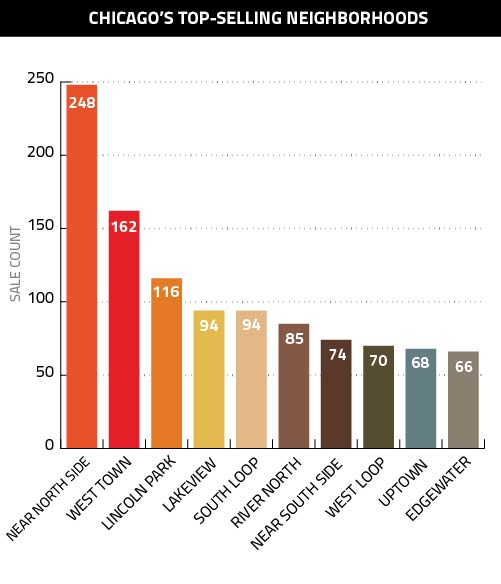 As usual, the Near North Side was the city's top-selling neighborhood, and by a wide margin – its 248 sales were 53.1 percent higher than second-place West Town.
That said, sales were down in Near North by 7.3 percent from August to September, and that was among the smaller declines in the top 10. Notable decreases included: 24.5 percent in Lakeview; 35.13 percent in the Near South Side; 38.3 percent in the South Loop; 41.2 percent in Uptown; and 50.9 percent in Lincoln Park. Clearly, seasonal slowdowns hit Chicago's most prevalent neighborhoods.
Next, here are the top-selling single-family areas: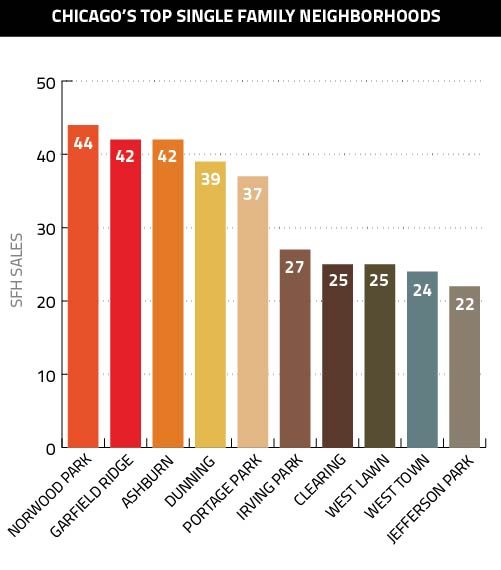 The single-family market was relatively stable, though only Garfield Ridge and Dunning – where sales shot up 55.6 and 21.9 percent, respectively, from August – posted strong gains. The other neighborhoods, such as first-place Norwood Park and third-place Ashburn, were flat month-over-month, though sales did drop 11.9 percent in Portage Park.
Finally, here are the city's top condo/townhome neighborhoods: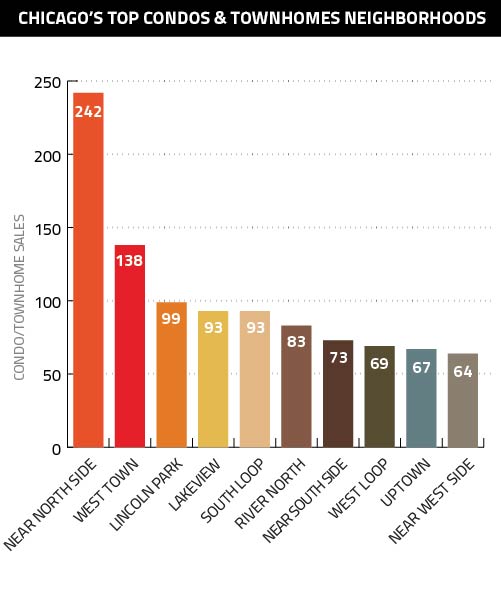 As with total home sales, Near North was clearly the busiest neighborhood, though sales were down 8.7 percent from August. Other neighborhoods saw even steeper declines in attached sales: 37 percent in the Near South Side; 38.8 percent in Uptown; 39.8 percent in the South Loop; and 50.5 percent in Lincoln Park.