Nationwide, wage growth has lagged behind home prices; is that still true here in Chicago?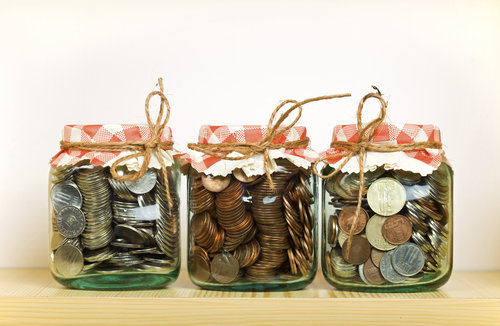 Back in April, we reported some unsettling news – per analysis by RealtyTrac, wage growth in the Chicagoland area in 2013 and 2014 lagged far behind home prices, with prices growing at nearly seven times the rate of wages.
With student debt, economic insecurities and nonexistent savings playing such pivotal roles in today's economy, RealtyTrac's findings were not promising for the long-term health of the local housing market – but new research suggests that things may be turning around in Chicagoland.
According to RealtyTrac's new Affordability Report, from from 2014 Q1 to 2015 Q1, home prices failed to rise beyond wages in four of Chicagoland's six main counties.
Here is a graph of RealtyTrac's findings: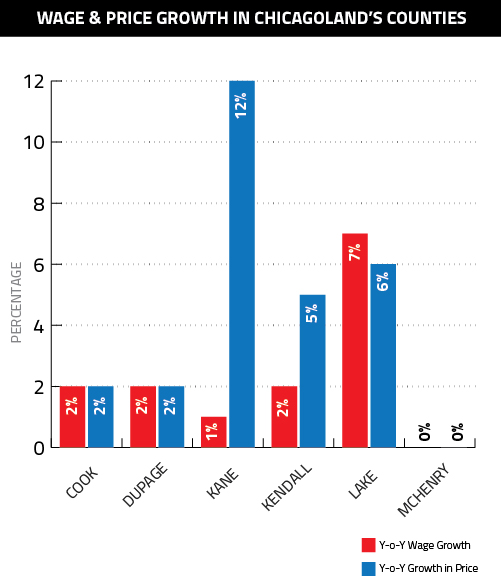 Although prices in Kendall and especially Kane County rose beyond wages, the two metrics kept equal pace in Cook, DuPage and McHenry, while wages outpaced prices in Lake County; given that 6.1 million people, or nearly half of Illinois' entire population, live in Cook and DuPage, the trends in those two counties are especially encouraging.
Unfortunately, Chicagoland's counties are in the minority. In its report, RealtyTrac emphasized that in the last year, prices outpaced wages in 68 percent of U.S. counties, and since bottoming out in the first quarter of 2012, the average U.S. home price has risen 24 percent, while the average weekly wage nationwide has risen 7 percent.