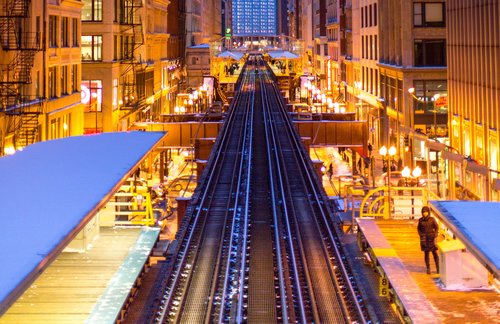 Transit Future recently unveiled a plan to extend the Brown line to connect with the Blue line as part of a campaign to renovate and update Chicago's transit system.
The plan would extend the Brown line at Kimball through Elston to the Blue line's Jefferson Park station in order to ease East-West travel in the city. Currently, North Side residents would have to take the Blue line south into the city, then back north on the Brown or Red line in order to reach the Lakefront neighborhoods a few miles east.
Chicago Agent reported in 2013 on how value increases along the transportation routes in the city. There are concerns about gentrification in the affected area, with more expensive construction and rising prices displacing the current residents. Similar concerns were raised with the 606 nature trail renovation in Logan Square.
Photo provided by Victor Grigas