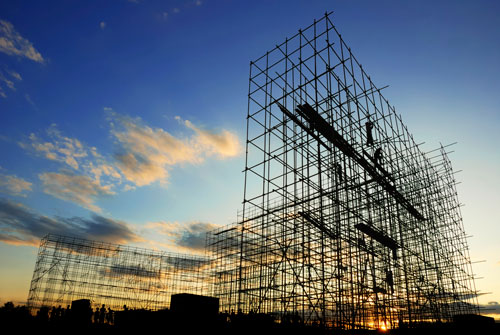 Residential construction spending is up in Chicago. That does not, however, mean that the city's new home market is in full post-recession recovery. Actually, you could argue that the opposite is the case.
"Building is down," said 2015 Homebuilders Association of Greater Chicago President Patrick Coveny, who has owned and operated Arch Construction Management for more than 20 years. "At Chicagoland's peak, between 2004 and 2006, builders were handling about 30,000 to 35,000 single-family home starts annually. We should be doing around 10,000 to 15,000 to meet the current demand. We're only doing about 6,000 starts."
The loss in volume has hit builders hard across the board, from big to small, and to supplement losses, many have been forced to move into the higher end of the market to survive.
"Most builders prefer to build at the lower end of the market because they can get more people in," Coveny said. "They can build homes faster because they're smaller and less expensive."
But in the wake of a downturn that has fundamentally altered Chicago's homebuilding market, a new crop of problems is keeping builders away from their preferred sector.
Elliot Eisenberg, former National Homebuilders Association senior economist and current president and chief economist at consulting firm GraphsandLaughs.net, said that most builders don't want to deal with the many problems plaguing the lower end, which is why many have "gone upstream to build higher end homes." But he added that while the individual projects are fetching tidier sums than smaller scale homes, in the aggregate production and profits are down.