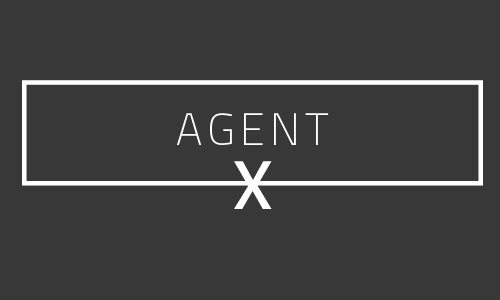 One of my favorite TV shows is "The Price is Right." I'm picky when it comes to TV, but I have varied tastes. My faves range from "The Wire" to "The Real Housewives" of any city, and of course HGTV is my favorite channel. But from the moment that magical game show first aired, I've had a love affair with "The Price is Right." It's probably because I've always been really great at pricing, naturally. Whether it's a can of creamed corn or a luxury property, I always get the price right.
I've been digging around for gossip all month, but it's been rough because everyone seems to be on vacation. I'm no stranger to vacations myself, but I like to go in the winter when things are slow in the industry and Chicago is a frozen tundra. Summer in Chicago is the best. Hanging out on rooftops with my mojito in hand, fielding calls from all those folks who can't wait to unload their properties. But it seems like right now all my readers are at the harbor or golfing with friends. Don't you people actually work?
Anyway, moving on. Mike Opyd went ahead and wrote a book! I wonder if he did it while on vacation, but at least he's being productive. If you'd like to find out how to buy your first Chicago home check out his book, entitled (you guessed it) "How to Buy Your First Chicago Home." It's just one page that says: "Hire Agent X."
Craig Hogan did some moving and shaking recently. Previously the luxury director at Coldwell Banker, Craigy is now the VP of luxury marketing! I can totes relate to this fondness for luxury, so congrats! I'll see you out on my yacht soon? Frank Montro, you're also invited to join us, and congrats on your move over to Keller Williams.
Jenny Sepulveda sold her baby! Well, really she just sold Luxe Marketing and Sales, but when you start a business from scratch it may as well be your child, right? Janice Corley scooped up Luxe, and now it's a part of The RE/MAX Collection. And a big congrats to Jameson Sotheby's International Realty, which just expanded into Barrington after taking over Hunter's Fairway Sotheby's International Realty's two offices there. Looks like Connie Antoniou will be spending more time on the golf course.
Carrie Bey-Little is taking her Carrie Bradshaw-inspired shoe collection and putting a bunch of them up for sale. She's calling this purge "Carrie's Closet."
Apparently the biggest real estate party of the summer took place the weekend of August 1 at Lollapalooza. All those agents who weren't on vaca, and some of them who were, hopped over to Grant Park to bask in the sweltering heat and listen to some tunes. Tommy Choi posted a too-cute photo of his mini-me daughter wearing earplugs and sporting the hippest little boho dress. He probably had to explain to her who Paul McCartney is when she asked about the old guy on stage. I bet you think I stood out in the heat all day just to hear Sir Paul myself, but actually I had more fun listening to Tyler, the Creator and Peking Duk.
CAR held their annual golf outing on July 15, giving agents an excuse to wear plaid pants and lug around heavy clubs. Somebody won. If it was you, let me know.
Birthdays! These people have August birthdays, which means their moms were knocked up in the middle of the summer and deserve an extra special shout out on mom's day. Michael Shenfeld celebrated before anyone else on August 1, followed by Janet Owen's birthday celebration on August 3, and Kevin Grady couldn't have had a party on August 4 in honor of his birthday because I would've gotten an invite. Akos Straub and his dance moves share a birthday with Maria Munoz on August 8, and I've heard Susan Morrow prefers cupcakes in honor of her August 15 birthday.