Chicagoland housing sales and prices up in April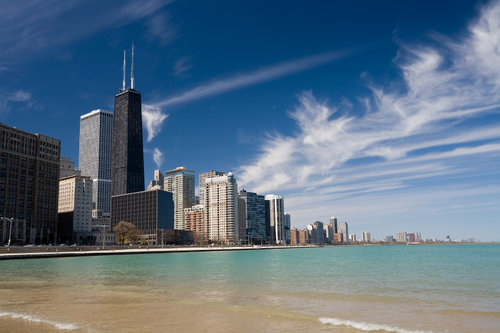 Spring was in the air for the Chicagoland housing market in April, with sales rising 7.4 percent year-over-year and median price jumping 10.5 percent, according to the latest market report from the Illinois Association of Realtors.
In total, there were 9,155 sales in April, and median price rose from $190,000 in April 2014 to $210,000. Sales were particularly strong in DuPage and Kane County, where they rose 14.5 and 10.5 percent, respectively.
Geoffrey J.D. Hewings, the director of the Regional Economics Applications Laboratory at the University of Illinois, said April's numbers represent the next step in Chicagoland's housing recovery.
"The housing recovery continues with solid gains in prices and sales anticipated for the next three months," Hewings said. "The influence of foreclosed properties on the Chicago metropolitan market as a whole seems to be diminishing in aggregate although important at the very local level."
One area that did not show improvement was housing inventory, which continues to struggle. In April, Chicagoland housing inventory fell 4.2 percent to 41,040 listings.
Chicagoland Suburbs Take the Lead
Although the city of Chicago saw positive numbers in April – sales rose 5.8 percent and median price rose 10 percent to $250,000 – real estate activity was stronger in Chicagoland's suburbs, according to analysis from the Mainstreet Organization of Realtors (MORe).
Per MORe's analysis, home sales in suburban Chicago jumped 12.8 percent year-over-year, while the median sales price for detached single-family homes rose 9.6 percent. Most encouraging, pending home sales in the region rose a whopping 28.8 percent, which guarantees positive sales statistics in future months.
"The numbers are very impressive," said Pradeep Shukla, the current president of MORe and the managing broker of RE/MAX Renaissance in Des Plaines. "In our area, we've seen a 20 percent increase in the absolute value of home sales, from $685 million in the first four months of 2014 to $820 million so far this year. That's very significant."
Specific suburbs where home sales were particularly strong include: Elmwood Park, where sales vaulted 118.2 percent; Mt. Prospect (122.7 percent); and Hoffman Estates (152.6 percent).