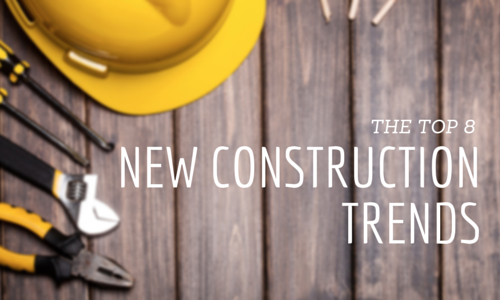 Trends in housing change often, and though they can be hard to predict, below you'll find what we expect to be eight of the hottest housing trends in the next 12 months.
Freestanding bathtubs
A contemporary take on clawfoots, freestanding tubs are poised to make a huge splash in 2015. Already the envy of Victorian dreamers, freestanding tubs have long since been an inspired bathroom addition, but a hefty price tag has kept them out of homes. Not any more. Mainstream manufacturers like Kohler are catching on to the trend and are starting to offer affordable options that complement other budding bathroom favorites, like open wall niches and single wash basins.
Open floor plans
This trend is simple. Millennials, who are coming into or are expecting to come into homeownership, want open spaces. As the new generation of homeowners, builders are starting to design condos and single-family homes to satisfy their demands.
Quartzite
Granite is out; quartzite is in. Something of a wonder material, quartzite is easy to synthesize, affordable, doesn't stain as easy as granite and is virtually indestructible. It's the obvious choice for the smart, 2015 homeowner.
Conserving water
From drought in California to Africa, concern over the conservation of water has spread worldwide, including working its way into the wider housing industry. With the availability of rainwater harvesting tanks, low flow toilets and a plethora of other water saving innovations, homeowners are quickly becoming enamored with the option of more sustainability.
Coral color
In November, major general building materials supplier Sherwin Williams, known primarily for its paint line, announced that Coral Reef (SW 6606) was the company's color for 2015. "We have a brighter outlook now that we're out of the recession. But this isn't a bravado color; it's more youthful, yet still sophisticated," Jackie Jordan, Sherwin Williams' director of color marketing, said, explaining how the shade reflects the country's desire for revitalization.
No more keys
Seeing how effective keyless systems have been for cars, more and more homeowners are looking to keyless systems to help make their homes safer, more convenient and more futuristic – biometric fingerprint scanners, anyone?
Fire pits and places
In the past, fireplaces posed several concerns with regards to venting and design. However, with the innovations building has seen in the last decade, those problems are quickly becoming things of the past. Newer designs are making areas for open flames more accessible, more compact and just more doable.
Storage
People want more space and less clutter. And though multifamily structures are supplementing living space with more communal space, homeowners will still be looking to expand their storage areas in 2015.