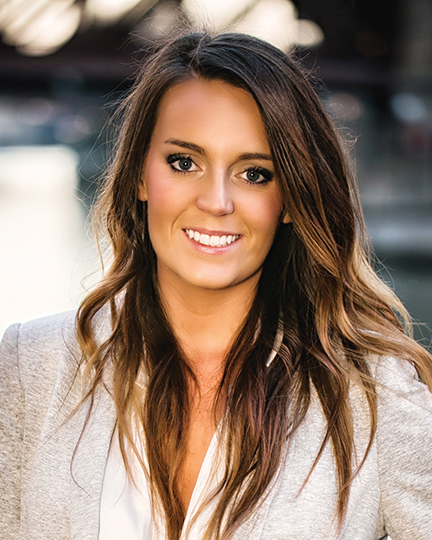 Jennifer DeVries graduated from the University of Illinois at Chicago with a B.A. in psychology and a minor in sociology. It was during this time that she taught psychological health and discovered her passion for helping people.
Shortly after graduating college with honors, she decided to turn her love of real estate and people into a fulfilling career; real estate has been in DeVries' family for two generations, which has strengthened her fondness for the industry. She went on to obtain her real estate brokers license in February and joined the Straub Milito Group of Coldwell Banker in Lincoln Park.
She is dedicated to learning everything about the industry and focuses on building long-lasting relationships. Her enthusiasm and hard work has turned her first year in real estate into a success.
"I am so honored even to be nominated for Rookie of the Year! It's an amazing feeling to be recognized among all the outstanding professionals in this industry. I have to thank my family, friends and colleagues for my success. Without my mentors and supporters around me, I wouldn't be where I am today. I plan on continuing this great momentum and fulfilling many peoples' dreams for homeownership. I have learned so much about myself this year through real estate, and I truly believe if you really love what you do, you never have to work a day in your life."
Nominees: Laura Blyth, Koenig & Strey; Stephanie LoVerde, Baird & Warner
THE WINNERS
• Rookie of the Year, City and Suburbs •
• Developer of the Year, City and Suburbs •
• Managing Broker of the Year, City and Suburbs •
• Industry MVP, City and Suburbs •