As a real estate agent, how do you rejuvenate your creativity? How do you approach your problems in a consistently dynamic, innovative way?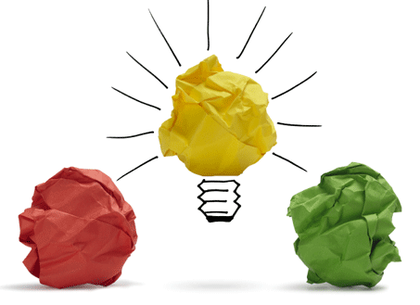 When you're a real estate agent, creativity is paramount. From marketing, to negotiation, to keeping in touch with clients and referrals, real estate is an industry that always challenges you to be as creative as you can be.
Yet, how do you maintain those high levels of creativity? How do you stay ahead of the pack and innovative with your creative approaches to those challenges? Here are three ideas for staying fresh and rejuvenating your creative juices:
1. Be Spontaneous – Nothing is worse for creativity than monotony. Do the same things too many times, and the mind wears down and loses its edge; therefore, stimulate your thinking with new experiences. Try out that new restaurant down the block, or better yet, try cooking a new recipe yourself; vacation to an interesting, foreign place; listen to a new genre of music; check out a play at a new theatre company; or, even, take a different route to the office! Any tweak to the ordinary will give your mind a much-needed jolt of energy.
2. Think! – Sure, we all think about things, but by this tip, we mean really thinking about past experiences, about unpacking them, analyzing them, and making distinctions about what was important and unimportant about them. Consider keeping a journal of all your past transactions, where you work out all of the decisions you made during the process. Or make a note to work through the merits of your newest client while exercising. Or better yet, meet up with fellow professionals, and converse with them about your latest deals. As Tanner Christensen put it in a recent story on Creative Something, "When it comes to creative pursuits, the more time you invest in experiencing and thinking, the more likely you are to come up with something truly original and grand.
3. Embrace Variety in Your Decision-Making – When troubleshooting and thinking of your problems, consider multiple solutions to those problems, rather than fixating on a single solution; by evaluation all your possible choices, you'll develop a better understanding of why the best responses to a given problem are truly the best responses.