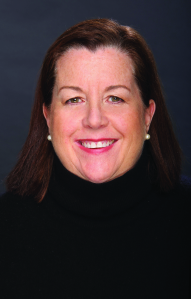 Kathi Hudson
Realtor
Griffith, Grant and Lackie
Lake Bluff
Pricing luxury isn't as easy as it might seem. To most of the world, most of the homes in Lake Forest or Lake Bluff would be considered luxury due to price point, but to me, it's so much more than that, like the quality of construction and finishes of amenities. I don't put a price point on luxury. Many luxury buyers own multiple homes, so their various homes don't necessarily need to be big, but they want them to be nice. So size certainly doesn't define luxury either.
In my mind, pricing is an art, not a science, and it's even more difficult when you deal with unique properties. They're really not comparable properties, they're relative properties. When you get into the upper bracket, the homes are even more unique and different, so it's really hard to compare them; it's like comparing apples to oranges. It's more difficult to price a luxury property, but it's difficult at any price point, because how do you, for example, gauge the land on Lake Shore Drive compared to a similar home to the west? It just takes one buyer and one seller, and that's when you can begin to price the property. It's the limited data points, and the fact that each one is so unique and different to judge where property falls into the grand scheme of the luxury market. It's tough to gauge where the value is for each particular buyer.
There is a shortage of inventory across all price points, including the upper bracket, yet we have many $3 million-plus vintage homes on the market – these homes are not really the type of properties buyers are looking for. We have a shortage of $3 million-plus new construction homes, which are the most in demand. Lower price brackets feel more pronounced because there's more buyers for those, but in the upper bracket there's a serious shortage of appropriate inventory for upper bracket buyers.
And affluent buyers want easy; they want it finished. Their home is important to them, yet they don't want to take the time and effort to fix up an older home, for example. They tend to look for new properties because they're low maintenance. They don't have the time to do it themselves; they want it ready to go. They're no longer looking for the grand, old 1920s homes that were once so coveted. It's all about an ease of lifestyle, and a function of the home.
They want the walk-in closets, they want the master suite with the luxury baths. That takes a lot of effort to create in the older homes. And we're seeing that buyers are willing to pay a premium for it. They understand that what they want takes a premium, but they seem more willing to pay the premium than invest the work in an older home. Older homes are depreciating in value these days because their desirability is not as strong as it once was. We have seen some of the older homes go under contract, but at greatly reduced prices.
All I sell is in Lake Forest and Lake Bluff; I'm a specialist in this area. So, luxury has changed in the area in that homes are selling, but at lower price points, and in the size of the homes; the desire to own the largest home has decreased. People have realized they don't need 10,000-square-foot homes. They prefer something smaller and more manageable, with nice finishes and amenities. This is key to show to luxury buyers, and the most important element for me with a new listing is great photography, because that's what buyers are going to review over and over again.
I think all of our marketing has changed. I don't think it's as much a result of the economy as it is technology taking over. Most buyers start their search on the Internet, so the photography needs to be top-notch, and online listings need to be rich in information. Print is a very small part of our marketing these days, and print pieces don't need to be as elaborate or lengthy as they once were. Also, most of the time buyers search online for homes, so messaging and information accompanying each listing needs to be cleaner and crisper, and pictures need to allow them to visualize living there. For example, a set dining table instead of a plain dining room with an empty table. We need to hit them as succinctly as possible because it's all handheld devices that are relaying information now.
Besides wanting to work with an agent who really understands the market, they also want a sense of discretion and confidentiality. They don't want their name bantered about or the financial abilities debated. They can do so much online themselves that when they come to you, you have to really give them your educated and professional opinion of value, and if the home is a good buy or bad buy, and why. I find that discretion and confidentially is huge with these buyers. They don't want to advertise they are in a good financial spot. They want to go about their business quietly. I think the times of excess are somewhat behind us. That doesn't mean luxury buyers don't still want beautiful homes, they just want the process handled more quietly.