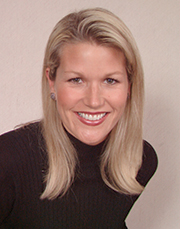 Kris Berger
Realtor
Prudential Rubloff
Hinsdale
Homes were built differently just five years ago. Right now, my buyers aren't looking for formal homes; they want more of an open and transitional floor plan. Right now, especially this year over last year, I've noticed with some of my clients in particular that they're not looking for huge homes. They want reasonable consumption, even in terms of their home.
Some of my buyers have told me they prefer excellent quality overall vinstead of a large sized home. My buyers, especially, are looking for what really fits their needs instead of paying an extra million dollars just for more square footage. This is a distinct change from previous years. I see this happening in Hinsdale more so than in Burr Ridge. For example, I've shown homes that I feel are a great value for the square footage, and could be brought up to date with finishes and fixtures, but my buyers don't want all that square footage. They'd rather have a smaller home with a combo of high end and trendy finishes, and one that fits their needs; that they're willing to pay for.
It can be hard to find because there isn't any new construction happening at this end of town except for custom new construction projects. People don't want an excess amount of bedrooms and baths. For example, if they have three kids, they want five bedrooms. They want enough bedrooms for their kids and then maybe one extra, but no longer feel the need to have homes with six to seven bedrooms and nine to 10 baths. Can they afford it? Yes, they're simply not willing to pay for it just because they can.
Luxury means a combination of things to the luxury buyer: the overall quality of construction and finishes is top priority, then lot size, then location. People who look in the $3 million-plus price point expect a certain level of quality. Lot and location are also a starting point for that price because we don't have many parcels of land left in the right location in Hinsdale and surrounding areas – for example, where people can walk from home to the train. The homes that are not selling aren't necessarily poor quality; they're just not up to the standards and trends for today for the price the sellers are asking.
People are also looking for land to build custom new construction due to the lack of general new construction. Both builders and consumers are now out there trying to purchase property. We are seeing large parcels, half-acre lots and up, going under contract in Hinsdale. More of that is happening this year than this time in 2012. Right now, I'm looking for land for many of my clients, whereas last year that wasn't the case.
One of the most important factors for sellers when hiring a luxury agent is for them to be able to use the right brokerage that knows how to best present a home online. This is where a vast majority of buyers look for homes, after all. Also, for many of my sellers' homes, I take out fussy window treatments, accessories, etc., to really simplify them because of the trend towards transitional in layout style. The homes of five years ago were almost overdone, in terms of décor. The majority of luxury homes on the market have more of a formal layout. Luxury buyers are younger now, and many are coming from the city of Chicago or another city, and they don't want something as traditional. They're either de-formalizing the homes that exist or building new homes with an open/transitional floor plan.
Affluent buyers, as well as sellers, want to work with an agent who has great relationships with the other agents in town, not only because of the benefits that can bring clients, but because of the lack of inventory. There are many homes for sale that are not listed on the MLS. For example, about a month ago I showed seven homes in the luxury market, and five of the seven are not listed.
Sellers with luxury homes want agents like me who really know the market, and they don't necessarily want their homes listed, because they are still fearing that their homes are just going to sit on the market. They want an agent who can pick up the phone to ask other agents if they have clients who may be interested in their pocket listing, and also, buyers want an agent to ask the agents they know what listings they have that may not be listed. Also, I know what most of these homes look like inside even if they're not listed, for various reasons. So, I can look at what my buyer wants and pinpoint certain homes in town to ask if the buyer wants to sell. Not every agent in town possesses that knowledge; a good agent is tuned into that.
I think that at the luxury price point, buyers' financial situations allow for more creative financing – there are quite a few luxury sales that appraisers can go by when they need to appraise a home. For example, the last three homes that closed in Hinsdale, in which I was not involved, I'd guess the appraisal appraised out, because they closed. This is because you couldn't possibly reproduce their value at that price point, plus there were enough closings from the past 12 months in this area to support pricing the last three. This is yet another change from 2012; I believe that it's making the appraiser's job a bit easier at this price range.