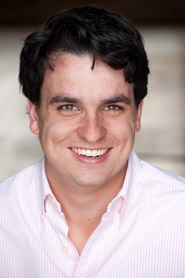 CITY CATEGORY
Micky Cicchinelli
@properties
A proud Chicagoan with the ever-present goal of assisting his clients with honesty, integrity and a sense of humor, Micky Cicchinelli was born and raised in Chicago.
Cicchinelli attended the Latin School of Chicago and then Miami University in Ohio. During his summer breaks, he interned at the Staubach Company, specializing in tenant representation and gaining valuable experience working in a fast-paced, commercial environment, which he now brings to his own workplace. During his last year at school, Cicchinelli received his broker's license and began a company called NextUpChicago, a concierge-level apartment-finding service that provides anything and everything, from maps and directions to a client's work, to a list of the best places to eat breakfast, to recommendations for a cheap – but good – haircut.
After graduation, Cicchinelli moved back to Chicago and worked for an REO company specializing in commercial investment sales. That experience provided him with the model he currently implements in his real estate business. He enjoys working in Chicago due to the vitality and energy of the people and all the different communities.
"Honesty, respect, timeliness and my versatility in the real estate industry are the main reasons why I believe I won Rookie of the Year. It's my responsibility to be 100 percent honest with my clients and do whatever it takes to ensure they are confident and comfortable with their real estate transaction. This also applies to my relationship with other agents, lenders and lawyers in the industry, which is why respect is so important. Because I work closely with a variety of professionals in the industry, I've become versatile in my work by doing both commercial and residential leasing along with conventional sales, property management and investment consulting, something that's very unique to someone so new in the industry."
RUNNERS-UP:
Kristine Britt, Coldwell Banker; Sherri Hoke, Baird & Warner