100 Percent Commission Bracket is Up to 23 percent
The average commission split is 78-22 percent, but compared with 74-26 percent in 2009, there seems to have been a move from 50-50 commission splits to 100 percent commission splits. The number of agents in the 100 percent commission bracket is up to 23 percent of agents compared to 11 percent in 2009. Agents in the 50-50 split bracket are down from 15 percent in 2009 to 7 percent in 2010.
In addition, agents became less likely to negotiate commission with a client – in 2009, 80 percent of agents negotiated a commission; in 2010, only 60 percent of agents did. In 2010, 28 percent of agents renegotiated their split, and 82 percent of those who did negotiated a higher split for themselves.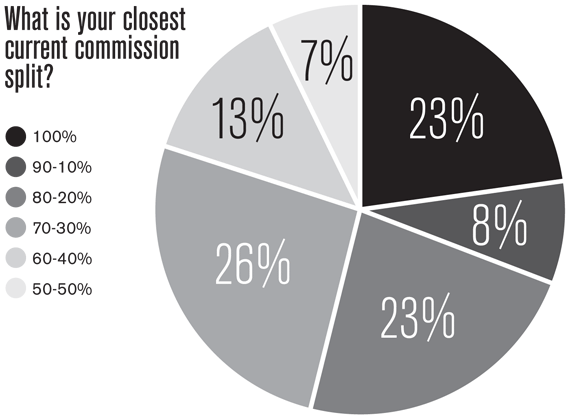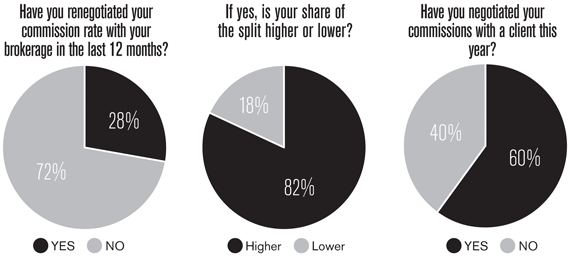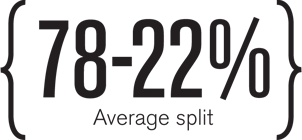 Compare with results from 2010