According to Housing Wire, what the industry really needs is 6.5 million new homes within the next five years in order "to clear the excess housing inventory" of about 2.5 million homes.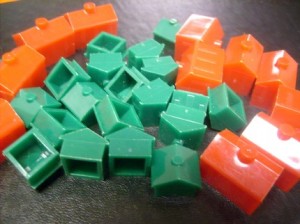 RealtyTrac's foreclosure heat map shows Illinois with a one in 500 foreclosure rate, leading to 10,574 foreclosed properties. However, foreclosure filings are decreasing.
Price declines and unsold REO inventory continue to impact the current market. Brendan Lowney, macroeconomist with Forest Economic Advisors, believes that we may come near constructing the necessary amount of homes, as one million homes are typically constructed yearly; he calls for 1.3 million each year, for five years.
However, Lowney also believes that this probability is dependent on employment. "The main driver of demand is household formation, and household formation is driven by employment and separation," Lowney told Housing Wire.