By Zipporah Porton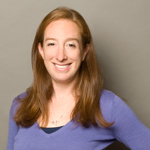 Welcome 2011! We are off to an exciting beginning with new things happening in Chicago real estate!
Jameson has become Jameson Sotheby's International Realty, CONLON: A Real Estate Company acquired The Real Estate Group and Keller Williams has just announced the opening of a commercial division – and it's only January 17th!
I have my own new beginning to announce, as well. After three wonderful years of getting to know all the ins and outs of the real estate industry, the time has come for me to take the next step in my career, and my life. Since working with the magazine, I've seen the market at its best, and then through its worst. I purchased my own piece of Chicago property, and I've made some lifelong friends. It's been a pleasure to be a part of the Chicagoland real estate industry, and I will remember my time with Chicago Agent fondly for the rest of my life. Writing has always been a love of mine, and the new direction I am taking will allow me to spend more time focusing on my passion.
Chicago Agent will be doing some big things in 2011, and I am pleased to be able to hand the reigns over to Stephanie Sims, who will serve as the new editor of the magazine. A Chicagoland native, Stephanie will bring a lot of talent, energy and enthusiasm to her new role and is excited to join the team.
As you embark upon a new year of Chicagoland real estate, our 'Must-Have Sales and Marketing Techniques' issue offers up some key tips for marketing your brand, your properties and yourself as an agent! The market is poised to continually get better, and better – all signs point to a productive 2011. Thank you all for the memories, and I wish all of our readers a happy and healthy 2011, and beyond.