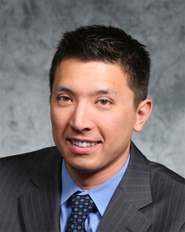 An Opportunity For Everyone
By Rob Weber
We have all seen properties that aren't in the greatest of shape, but there is a way to sell prospects on potential. With renovation financing, you can show your buyers how to turn a property they're thinking of buying – or the one they already own – into the home they have always wanted.
All types of homebuyers can enjoy the benefits of renovation financing programs. Any qualified customer who plans to purchase or refinance a primary residence, vacation home or an investment property to make renovations is eligible to apply. Qualified buyers can choose a fixed or adjustable-rate loan that is based on the after-improved value of the property. The loan covers all the costs of minor and major repairs/additions/renovations, as well as the purchase price or any existing liens, minus the required borrower investment.
The most common renovation loan is the Streamline 203(K). This is an FHA renovation loan that simplifies the process of getting a mortgage and includes the cost of renovations – all in one smooth transaction. This loan provides flexibility with loan amounts up to 110 percent of the home's appraised value and renovation amounts of up to $35,000. The process is fast and easy and helps the homebuyer purchase and repair a home sooner. And, since this is an FHA loan, the applicable down payment for qualified buyers is 3.5 percent beginning Jan. 1, 2009.
Renovation loans are not limited to just the Streamline 203(K), the standard FHA 203(K) and HomeStyle are also available. HomeStyle is a conventional renovation loan that can be used by investors to rehab owner-occupied or investment properties. These programs are similar to the Streamline 203(K) with minor differences, such as a greater amount of work that can be done, how renovation funds are dispersed and the third-party consultant to oversee the project.
Oftentimes, a common question concerning renovation financing is, "What can be included?" Almost any kind of repair or improvement can be financed as part of a renovation loan. Some examples include major appliances, an HVAC, structural improvements, finishing a basement, remodeling kitchens and baths and more. In certain situations, an entire home may need to be fully renovated. There are renovation programs that can cover the entire process. Funds are disbursed with the condition that all work must be started within 30 days of closing, cannot stop for a period of more than 30 days and must be completed within six months.1
A primary component in the renovation process is the property. For homebuyers planning to buy a new property, renovation financing can expand their opportunities. Buyers may find that they are able to choose a house they never considered because they can now allow for the renovation costs when they purchase it. For homeowners who are eager to improve their property, accessing renovation financing can bring them closer to turning their plans into reality.
Once customers have either secured a property or determined that they are going to make improvements to an existing property, they will want to contact a renovation specialist. He/she will tell customers everything they need to do and what documentation they need to supply in order to get their loan approved quickly.
One of the most important steps in the renovation process is for the customer to select a contractor. It is advisable to get recommendations and price quotes from several reputable contractors. In most states, the contractor selected must be licensed and insured. The selected contractor will also need to be made aware of the project scope and guidelines. A renovation specialist can help explain the process and provide the customer with the required documents that the customer and contractor will need to complete throughout the project.
The completed work write-up or detailed bid, contractor documents and appraisal are submitted by the renovation specialist for final property approval. Once the approval process is complete and any outstanding conditions are met, the loan can proceed to closing and the renovations can begin.
Advertising that availability of renovation financing may increase call traffic and your pool of potential buyers. Properties in almost any condition are eligible for renovation financing. Qualified customers can transform a "before" with a loan based on the upgraded "after." Call a renovation specialist today!
Rob Weber is a renovation specialist with Wells Fargo Home Mortgage. He can be reached at 847.404.7006 or by e-mail at rob.weber@wellsfargo.com.
Copyright 2009 Agent Publishing LLC
1. Nine months is allowable on certain transactions exceeding $50,000 in repairs. Customers should check with their renovation specialist to see if they qualify for the longer term if needed. This information is accurate as of date of printing and is subject to change without notice. Wells Fargo Home Mortgage is a division of Wells Fargo Bank, N.A. © 2009 Wells Fargo Bank, N.A. All Rights Reserved. #62724 1/09-5/09. An Equal Housing Lender.