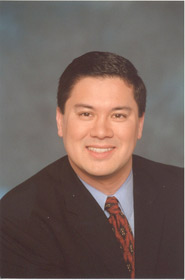 Rubloff Residential Properties
Chicago
What was your first job in the realty industry? My first job in the industry is my current job as a Realtor for Rubloff Residential Properties.
Who inspires you? There are a lot of people who inspire me by having a positive disposition each day. I like to surround myself with down-to-earth people. In real estate, I like working with people who are respectful, courteous and responsive. Having some fun along the way is good, too. This job is hard enough! There is nothing more satisfying than doing a deal where everyone works together and the transaction goes smoothly.
What is your favorite free-time activity? Free time? I'm just happy if I get a day off here and there. We all strive to balance our lives, as this job is very time consuming. I think you almost have to leave town to take a day off.
How did you learn the business? I learned a little bit about the business as a buyer and seller. There is only one way to really learn this business though, and that is to jump in and do it. I picked up bits and pieces from a lot of good agents. I think as a new agent, you need to show up to the office and help where you can to learn the ropes. You can absorb a lot by listening and watching others.
What is the most difficult aspect of your job? The most difficult aspect of the job is to coordinate all the different people that touch a real estate deal to make sure it stays on track and closes. Communication is key.
Where do you go to network and meet new clients? I meet clients, like most agents, through past clients and my network. Surprisingly, though, clients can come from out of the blue. I have worked with many people who I didn't know previously, which is the fun part of the business.
What was the last good movie you saw or book you read? I haven't seen any movies recently, but I have been trying, very unsuccessfully, to watch the first season of "The Wire" on DVD. I also can't wait for season two of "Flight of the Conchords." The last movie I saw, which I have seen 25 times now, is "Clone Wars." My five-year-old is obsessed.
Architecturally speaking, what is your favorite building in Chicago? I love the Santa Fe building on south Michigan Avenue. The terracotta exterior is stunning and the detail is unmatched.
What kind of car do you drive? Lexus RX350
BlackBerry, Palm or paper? BlackBerry, and paper that hopefully gets back into the BlackBerry.
What is your favorite city after Chicago? Madison, Wis. I went to school there and love the campus and laid-back atmosphere.
In 10 words or less, what is your advice for someone new to the industry? Show up to the office and learn from other agents.