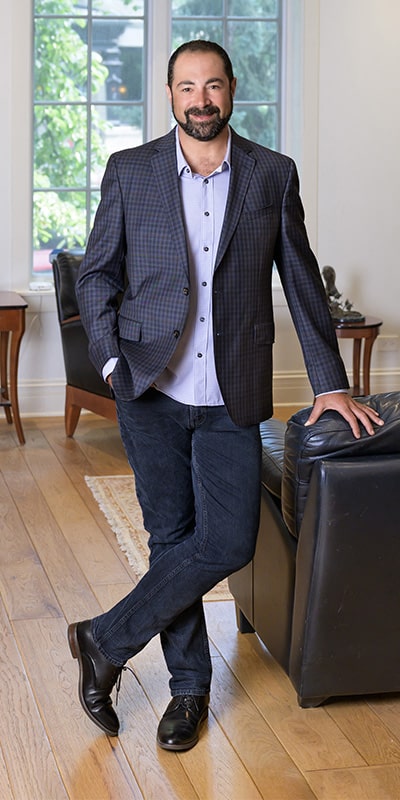 Studying maps of Chicagoland as a curious elementary school student, selling and delivering supplies to businesses all over the city for a family business, and working as a beer truck helper throughout the Chicagoland area during his college years gave Tony Mitidiero a vast knowledge of the city's history, culture and geography. Born and raised in South Holland by parents from Chicago, Mitidiero has a personal understanding of Chicagoland's neighborhoods. Now the dedicated professional works as a broker at eXp Realty. He's garnered a reputation for blunt honesty and is known for his deep understanding of real estate laws and board and MLS regulations. Mitidiero is not afraid of hitting the books and investigating laws or regulations for himself. He works with a variety of clients, including those seeking residential, commercial and light industrial real estate in the southwestern, western and southern suburbs; on the South Side of Chicago; and in Northwest Indiana.
With a successful background in the mortgage industry, real estate brokerage sales and management, Mitidiero explains his multifaceted career history helps when working with clients. "I sincerely enjoy putting my rounded experience to work for my clients," he shares. "All of those crazy experiences make little differences in every transaction, and I believe my clients feel it and appreciate it; I know they get results from it." Mitidiero is a RE/MAX Hall of Fame inductee, a RE/MAX Northern Illinois Managing Broker of the Year, a two-time eXp Realty ICON Agent, and, as named by RealTrends, one of the Best Real Estate Agents in America. Almost 80% of his business comes from past clients and his sphere of influence, but he also receives attention from his strong and authentic social media presence.
A self-described foodie, Mitidiero loves eating at restaurants around the city. "I feel like I know a great place in just about every area of Chicagoland," he shares. He also loves motorcycles and has been known to roll up to client appointments on one of his many bikes.