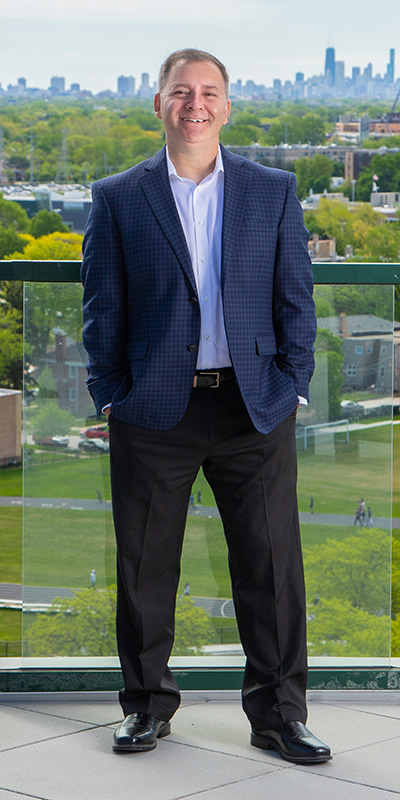 A Highland Park native, Sammy Lubeck took a non-traditional path to the industry. Working first in education just out of college, he later worked in sports television, where he met numerous athletes and celebrities, honing his comfort level around all types of people. Though his previous career was in sports television, it was reality television that led him to real estate. When he saw an episode of Million Dollar Listing, he was instantly intrigued. Knowing his personality and numbers abilities could lead him to great success in the field, Lubeck moved into real estate and has now completed deals in 55 cities in his 15 years in the industry.
While he spends most of his time helping clients in Barrington and along Chicago's North Shore, Lubeck covers the entire Chicago metro area. He has grown his clientele to include more luxury buyers and sellers in the last few years, and mostly deals in single-family homes. He credits his dedicated groundwork to his knowledge of the region, having spent significant time in his car traveling Chicago. His clients know him as anything but typical. "While they are making these enormous financial decisions, I try to keep things light and make them smile and laugh as much as possible," he shares. Though social media and online advertising have been fruitful, he notes increasing client referrals are also key to his growth.
Lubeck's most significant accomplishment in the past year was increasing his prior-year volume by nearly 70% to approximately $20 million. He was also a Baird & Warner President's Club awardee in 2018 and 2019 and a Founder's Club awardee with the firm in 2020 and 2021. Upon devoting the last four years to real estate full-time, Lubeck is firmly rooted in his industry expertise and looks forward to expanding his reach through his newly formed team, The Lubeck Group. "I'm so excited to bring the best out of hungry agents eager to take their business to the next level," he says.