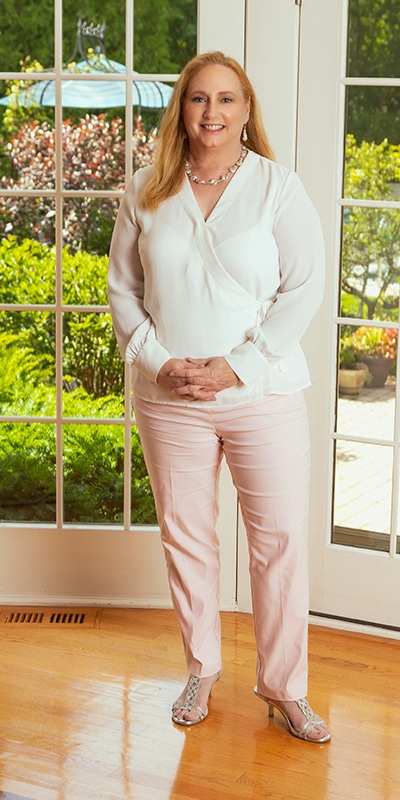 Leaving a paralegal career behind to help her parents and siblings in their new construction business, Helen Sobel started her real estate career in customer service and sales, which later led to working alongside one of the top Realtors in Chicago. "My experience as a paralegal and working with others in customer service comes in handy when I'm working with clients and coordinating all the various aspects of the buying and selling process." Sobel explains.
Sobel has been in real estate for 29 years and currently specializes in residential sales with Baird & Warner. "I learned the market by working in the industry for so many years," she shares. "It also helps that my father was an architect, builder and city planner in Chicago and was a wealth of knowledge which he passed on to me." Known for her excellent communication skills and availability to her clients, she has insight into property values in the area, which is essential through the buying and selling process. "I'm easygoing overall but firm when I need to be," she declares. "I always give people the benefit of the doubt."
When working with other Realtors, Sobel believes in being professional and friendly. "Even though we may be on different sides, it is important to be civil and courteous, because the goal is to help the buyer and seller come to terms, not about us or our egos," she insists. "I will go to battle for my clients when needed, but always with the utmost respect." When working with buyers, she is conscious about working at their pace, but when she's with sellers, she acknowledges that things are much more process-driven. "I feel very strongly about having integrity and doing what I say I am going to do," she says.
When not working, Sobel strives to prioritize. "I try to balance my family time with my business and working life," she remarks. "I cherish the time I get to spend with my husband and kids."