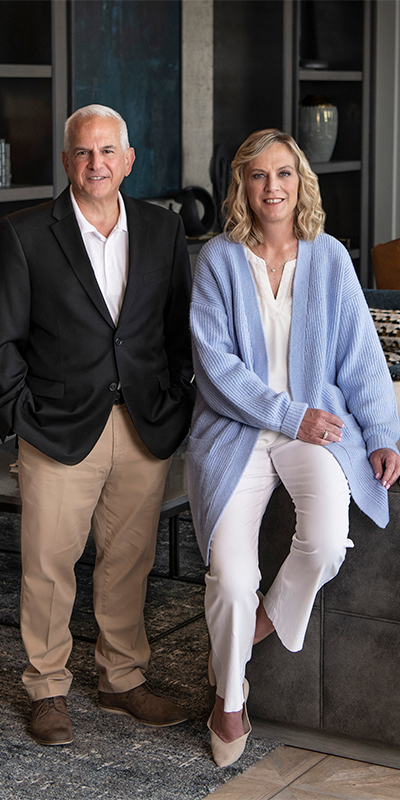 Nothing makes Dave Blum happier than helping his clients overcome the challenges of the competitive Chicago market to achieve their real estate dreams. "It's so satisfying when you can help your client get the home they want, especially in our current market conditions," says Blum, an agent with Dream Town Realty.
Blum and his wife, Allison, who are longtime Park Ridge residents, serve buyers and sellers on Chicago's north side and the surrounding north and western suburbs. They focus on educating their clients throughout the process, preparing them for each step so they feel empowered and informed. Their goal is to build enduring relationships rooted in deep trust. "I never push them because it's one of the biggest purchases that they will ever make. I want to make sure that they are thrilled and the home is right for them," Dave Blum says.
Prior to becoming a licensed broker six years ago, Dave Blum excelled in sales and marketing management for over two decades. Motivated by the prospect of owning a business, he began the next phase of his career in 2016, applying the same high-level negotiation skills and follow-up capabilities to real estate transactions. He is now a top producer at Dream Town, a premier agent with Zillow, and the leader of a successful real estate group. "I know what it takes to get deals done," he says. "My attention to detail is unparalleled, and nothing slips through the cracks."
Outside of work, Blum is on the board of the nonprofit organization Park Ridge Baseball/Softball and is a massive sports fan. Even though his days of coaching his kids' sports teams are behind him, the relationships he built with the kids he coached and their families remain to this day.