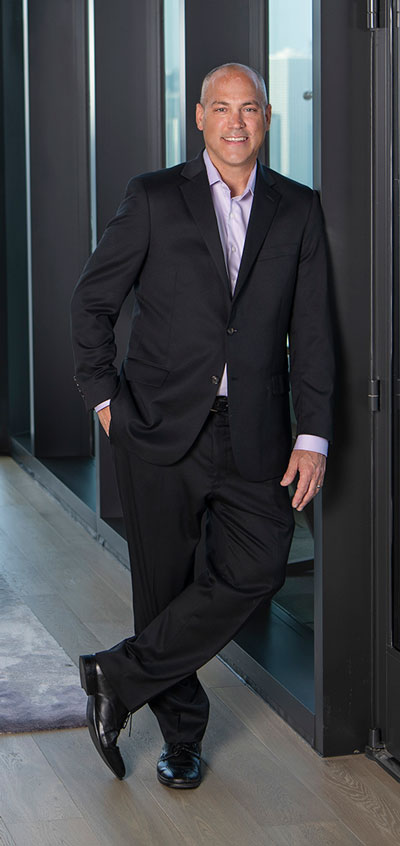 As a 21-year mortgage industry veteran, Rick Schell, a senior vice president of mortgage lending at Midwest Lending Corporation, understands what clients are looking for from a lender — education. Prospective clients often choose Schell over other lenders, because of the amount of information he provides from the beginning. Schell invests his time educating his clients on the pre-approval process and what to expect at the closing table. Because of this, his clients are well-prepared, resulting in smooth closings.
Friendship is a unifying thread for Schell's success in the industry. In his 20's he was a bartender and he became friends with some regulars who were in the mortgage industry. They formed friendships, which ultimately led to him being hired and starting a career in lending. He also builds these same relationships with clients. "My favorite review from a previous client was that I treated them as a close friend rather than a client," he shares.
Lending isn't just a professional path for Schell, but it's personal, as well. His wife is a top producing real estate agent, which helps him understand the industry from a real estate agent's perspective, specifically when negotiating loans. "We live an exciting life," he says. "We both work nights and weekends and we appreciate that both of our careers give us the flexibility to take time off when needed."
With two decades in the lending industry, Schell can say he's experienced it all. "Most of my colleagues will call me with guideline questions or challenges and I will have the answers or I will find solutions for them," he shares. Still, Schell credits his success to his team. "I have a fantastic team behind me," he explains. "They work very hard at what they do, and they are as passionate about what they do as I am."
In his free time, Schell plays tennis and golf, and coaches his son's baseball team. "I love how this career gives me the free time to coach and not miss any of my children's school events," he says.