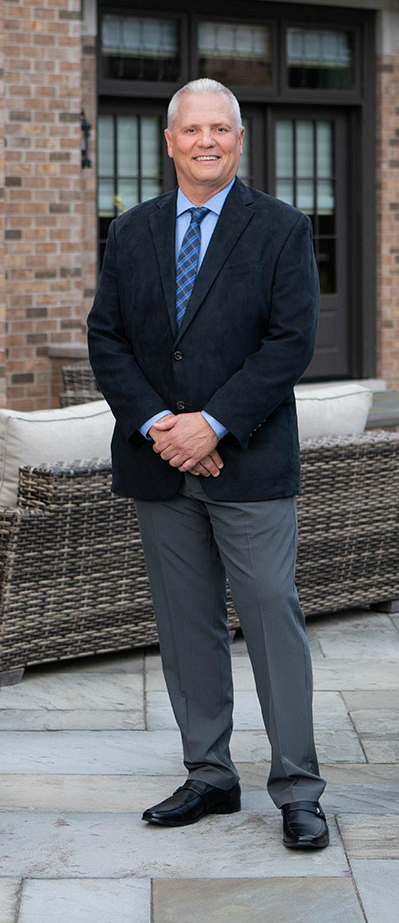 After working in the travel industry for 15 years, Ralph Saile found his new destination in the mortgage industry. Since making this transition 23 years ago, Saile has continuously proven his talent and has the accolades to show for it. Today, he is a vice president of residential lending at Draper and Kramer Mortgage Corp.'s Schaumburg branch. Saile has been ranked among the top 1% of mortgage originators in the nation by Mortgage Executive magazine, named a top originator by industry trade publication Scotsman Guide and awarded the Five Star Mortgage Professional award every year since 2014.
Treating people with respect is one of the reasons Saile has found so much success over the years. "My clients appreciate that I'm constantly available to answer their questions," he says. "I keep up communication throughout the loan process and always go the extra mile for them by recommending solutions that I would take if I were in their shoes." Saile also has a vast network of professional industry partners, ranging from attorneys to financial planners, which allows him to help his clients with all aspects of their financial well-being.
In the past year, Saile's accomplishments have not slowed down. In addition to having his son join his team as a loan officer assistant in 2020, Saile also closed over $64 million in loan volume while maintaining a 98% customer satisfaction rating and qualified for the company's President's Club, an exclusive group reserved for the highest-producing originators. "I had a negative experience buying my own first home," he recalls. "That's why my goal for every transaction as a loan officer is to provide a positive experience."
Saile is a member of the Bartlett Area Chamber of Commerce and Mortgage Coach Power Users, a select group dedicated to fine-tuning mortgage skills. In his free time, he enjoys golf, soccer, reading and spending quality time with his wife and four children. He also is a regular contributor to Save the Children, Food for the Poor, Wounded Warrior Project and various other charities.