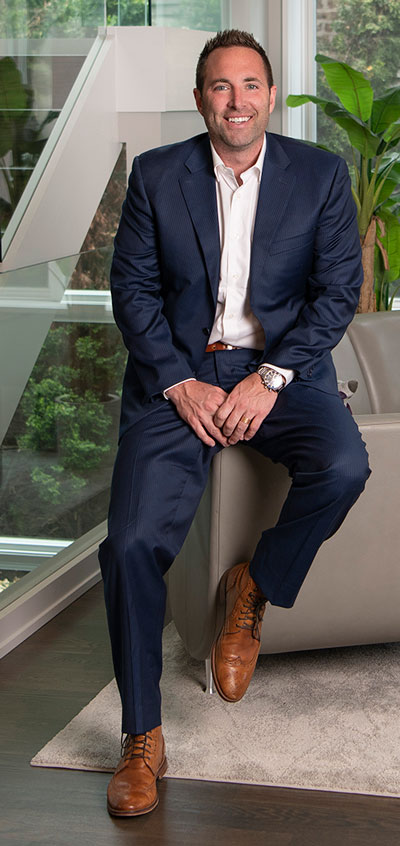 Coupling speed and service with the lowest rate and fees, Mike Nielsen has done what's best for his clients since day one. As the senior vice president of Mortgage Lending at Proper Rate, Nielsen specializes in first-time homebuyers, jumbo loans and refinancing, applying nearly two decades of experience to match his clients with the appropriate lending solution for their unique needs. "At this point in my 18-year career, there isn't much I haven't seen," remarks Nielsen. "That's a huge bonus, as I know how to find solutions and get the job done."
Recognized as an industry leader by Mortgage Executive magazine, Nielsen ranks among the top 1% of mortgage originators operating in the United States. He's also a longtime member of Proper Rate's President's Club, and in 2016, he was awarded membership to its Chairman's Club, having closed over $100 million in volume — and he's been in it ever since. In 2020 alone, Nielsen closed $211 million in funded loans and helped 554 clients, surpassing his previous year's totals. "That's no small feat, and I'm very proud to reach this goal with the support of my family and my Proper Rate team," he says.
Thanks to his team of processors, Nielsen is able to give his clients his undivided attention. "I like to be as informative as possible, and I encourage clients to ask questions and speak their minds," he notes. "I make sure they know what to expect so they go into the process feeling prepared."
Nielsen is a member of the Southwestern Michigan Association of Realtors, a member of the Asian Real Estate Association of America and the founder of the North Shore chapter of Business Network International. Not one to shy away from a challenge, he recently completed his first triathlon, and he indulges his passion for music by playing drums in a band.