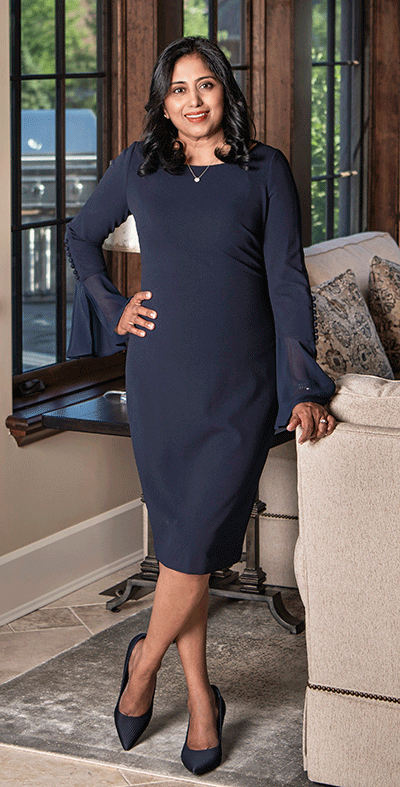 Operating with empathy and patience, Dakshaini Anand values relationships more than the thrill of a sale and guarantees her exclusive attention to every client. As a broker with Compass, Anand specializes in the southwest suburbs of Chicago, applying her expertise to get the best deals for her buyers and returns for her sellers. "My motto is 'The Realtor who goes the extra mile,'" says Anand. "My clients know that I'm available to be a life-long resource even after they have bought or sold their home."
Prior to entering the real estate industry 10 years ago, Anand was a teacher in Singapore before moving to the U.S., in 2000. "Due to my high spatial intelligence and my love of meeting new people and sharing my knowledge and experience, real estate has been an ideal career choice for me," she says, adding that growing up in Singapore has provided her cultural sensitivity and an awareness of her diverse clientele's needs.
A resident of Naperville for 17 years, Anand knows everything the city and its surrounding suburbs have to offer and has curated a roster of top professionals to assist on home sales. "My business network is large, and I have vendors ready to make a home shine during and even after the sale is complete. I always suggest improvements that bring the best ROI for homeowners and a great experience for buyers," she says. She also feels that as a Realtor, she is really tied into the community, so she loves to help. "I have sponsored concerts, cultural organizations, school teams, health events and non-profit organizations. "
In 2020, Anand's $1,030,000 single-family home sale ranked among Chicago Agent Magazine's Top 20 Will County Closings. Outside of work, Anand enjoys spending time with her family and her new puppy.