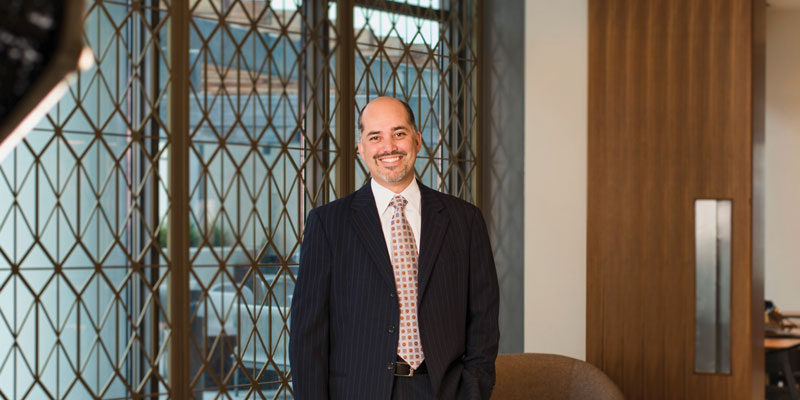 James A. Erwin
Principal
Erwin Law LLC
To say that the past year was a successful one for James Erwin would be an understatement. Not only was he once again awarded the Martindale Hubbell BV Distinguished Rating — an award he has consecutively earned since 2005 — he also finalized the sale of a $14 million retail condominium parcel, a closing that was not without its struggles. Erwin led his team through a series of retail lease negotiations and complex escrow agreements and negotiations, allowing his client to close the sale successfully in spite of major litigation.
Erwin credits his ability to deal with such complicated situations to his experiences handling both real estate transactions and litigation early in his career. "It gave me a valuable perspective for better representing buyers, sellers, and landlords. I have built our firm to mimic those practice areas – combining the experience of our litigators to give our real estate transactions team a unique advantage in negotiating contracts and leases." His team works with buyers, sellers, developers, landlords and investors in the Chicagoland market.
Erwin also prides himself on always providing exceptional service to his clients, highlighted by attentive communication, guidance and dedication. He makes his passion and experience known, and uses both to work through even the most complicated deals and develop solutions where others might come up on dead ends. He also recognizes the importance of personal skills and how his have helped him to build long-term relationships with clients and business partners over his 25 years in the industry. "They know they can put faith in our ethics and our experience."
Erwin is a member of multiple law and real estate organizations and associations, and he is also very active in his philanthropic and volunteer efforts, working with the Merit School of Music and the Lane Tech High School Second Century Foundation. He says he is an avid sports fan.