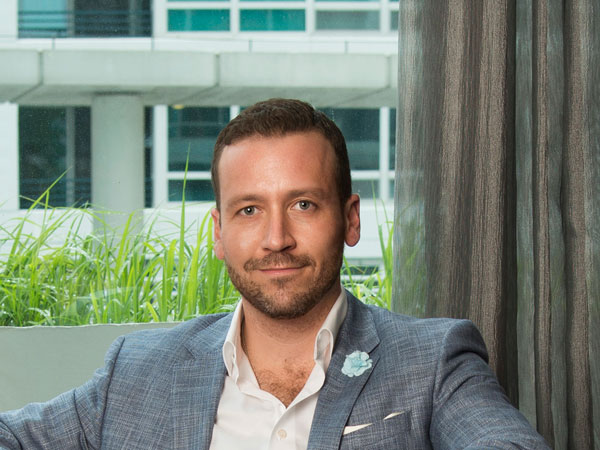 Josh Lipton
Sotheby's International Realty
Named a top producer by the Chicago Association of Realtors in just his second year in real estate, and selected by his peers as Chicago Agent magazine's 2015 Rookie of the Year, Josh Lipton's star continues to rise. Now with three years' experience under his belt, there seems to be no ceiling for what Lipton can accomplish in his career— anything and everything seem possible. Lipton's background as a licensed attorney has prepared him to embrace one of the often-unacknowledged truths about real estate: The business is less about property than it is about people.
Lipton has built his career on his people skills and tenacity, priding himself on his ability to help clients think outside the box and encourage them to consider properties or deals that they wouldn't have initially thought of. "Oftentimes, clients have a preconceived notion of what kind of property they think they want and in what neighborhood, but I always tell my clients, 'You don't know what you don't know,'" he says. "My expertise lies in getting clients to think outside the box and place their trust and confidence in my judgment." The son of an interior designer, Lipton also has a knack for creating an overall vision of a property, helping clients appreciate its true potential with minor renovations or a complete facelift.
Lipton's people-first approach certainly seems to be paying off, and in his eyes it is one of the things that distinguishes him in the field. "Any agent can simply write an offer, but often the highest offer is not the winning offer," he tells us. "The human element is vital and must not be overlooked." Despite working with buyers and sellers of all backgrounds, from first-time homeowners, to experienced investors, to corporate relocations and professional athletes, Lipton firmly believes in treating all his clients like VIPs. "Regardless of the size of the deal, I offer the same level of service, responsiveness and attention to detail," he says. "It's important to make every client feel like a million-dollar buyer or seller, because chances are they might be one day." The aspect he loves most about real estate is constantly meeting new people and expanding his network. "To this day, some of my best friends are those who once began as clients."
Part of what makes Lipton's approach so successful is candidly setting and managing expectations from the get-go. "I don't necessarily tell my clients what they want to hear. I tell them what they need to hear," he says. At the end of the day, he believes this approach helps ensure that clients walk away completely satisfied, which is all that matters. "Nothing is more rewarding than knowing I turned a stressful and overwhelming process into an enjoyable and memorable experience."
Thanks to AtWater Apartments for letting us use their beautiful location for our photo shoots.