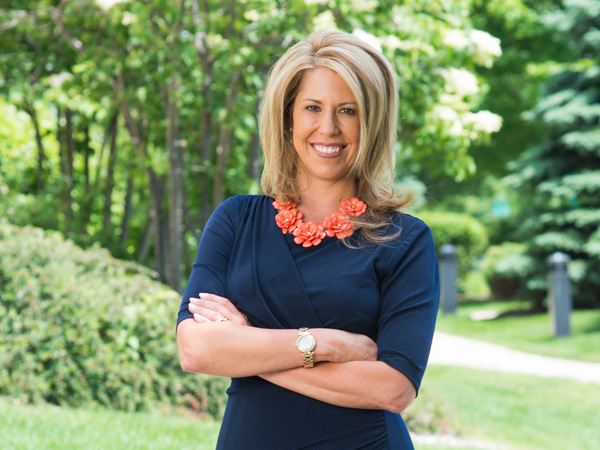 Patty Wardlow
Broker
Platinum Partners Realtors
Patty Wardlow strives to make certain that fairy tales really do come true. "It's the personal stories of my clients – the happily ever afters – that inspire me each day," she says. Like any fairy godmother, Wardlow loves to make a difference in people's lives, a goal she achieves one home at a time. Still, she knows that fulfilling clients' wishes requires much more than waving a magic wand. "Real estate is by nature unpredictable, and I wish I had a crystal ball for my clients so that I could predict their outcomes". But after 12 years' experience buying and selling in DuPage County, Wardlow understands that hard work and tenacity ultimately lead to clients' joy and her own sense of accomplishment.
Wardlow transitioned from an already successful career as a regional manager with a national retailer when she opted to become a Realtor. In fact, she had launched a national brand while consistently besting company-wide sales even while recruiting, hiring and training personnel for more than 50 stores across the U.S. Nevertheless, she found herself accompanying her Realtor (and now Platinum Partners colleague) Diane Coyle on a weekly broker tour, even as she took it upon herself to attend Sunday open houses in her spare time. Doing so allowed her to record market trends like list-to-sale prices and inventory levels, long before this data was available via the Internet. After a year of heavy travel for work kept her from what she called a hobby, she further realized that real estate was indeed her passion.
Today Wardlow's sales portfolio includes homes ranging from $100,000 to $1.5 million, but she points out that a smooth transaction always trumps price point and remains her top priority. That is why she joined the original Platinum Partners team more than a decade ago when it launched with six agents working around a dining room table, an experience she describes as "priceless" and feels grateful to have had. The agency now boasts multiple offices with more than 80 Realtors who together have made it the top selling firm in Downers Grove for the past 10 years. Wardlow continues to break sales records while maintaining a primarily referral based clientele.
Wardlow actively supports local athletic and civic organizations, as well as holding membership in the Main Street Organization of Realtors. She also resides in Downers Grove and counts the village's teachers, police officers, nurses and firefighters as friends and clients. "Buying or selling a home is a major life event and can be an emotional process, so I do my best to educate clients so that they can make an informed decision," she says. After all, Wardlow knows that home is the birthplace of families' most unforgettable memories and moments.