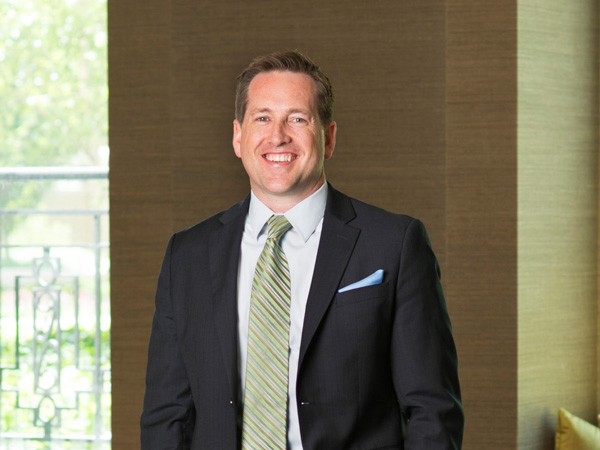 Patrick Ryan
Broker
Related Realty
Patrick Ryan's appreciation for American architecture coupled with his understanding of economic principles led him to pursue a real estate career. "I learned about Frank Lloyd Wright's Fallingwater in a high school humanities class and it was the most beautiful house I'd ever seen, so I knew I'd be selling homes at some point," he remembers. "I also knew that I wanted to enter sales and marketing and I had an Economics professor who said, 'Pick an industry that has a finite product.' We're not going to create more land, so property values will always increase!" Patrick's unique but nonetheless practical outlook on his chosen profession has catapulted him to its forefront for more than a decade. Not only has the Chicago Association of Realtors named him among the city's top 1 percent of Realtors each year since 2007, but he is also a Million Dollar Guild member of The Institute for Luxury Home Marketing due to his expertise in selling the world's most exclusive residential properties. In addition, Patrick serves as a board member of Chicago Midwest Chapter of FIABCI, The International Real Estate Federation, through which he advances networking and education in the industry as well as promotes Chicago to the international investment community.
Before becoming a broker, Patrick spent nine years in pharmaceutical, transportation and Internet sales. "The formal training I received gave me a very solid sales background that few Realtors have," he says. Patrick successfully applied that knowledge when he began as a broker specializing in the sale of multi-unit development projects. Today he still leverages his understanding of construction, zoning, space planning and pricing that he acquired through that experience. "I know Chicago buildings very well because I've had to sell against them when working with developers," he comments, adding that his extensive efforts on behalf of buyers and sellers have only deepened this insight.
Furthermore, says Patrick, clients appreciate that he genuinely represents their best interest when negotiating for them. This is a key reason why he was the No. 1 broker on the team that sold residences at 6 North Michigan Avenue, an iconic property built in 1898 that served as the Montgomery Ward headquarters. It was from a desk in this building that store founder Aaron Ward engaged in a legal battle to preserve the area that is now Millennium Park, Grant Park and Maggie Daley Park. "I take immense personal satisfaction in knowing that I was part of the process to completely refurbish this landmark," Patrick offers. He is currently the lead broker for Strata, an exciting new project in River North on Larrabee. This development features 27 three- and four-bedroom condominiums that boast stunning architecture, full glass window walls and modern finishes, all of which will undoubtedly set Strata apart from surrounding buildings.
Patrick's wife, who delivers intensive care to pediatric cardiac patients, and his own volunteering with the Cancer Center of Lurie Children's Hospital help him keep life in perspective. He also credits the relationships he builds with his clients as a primary motivator to be the best Realtor he can. "When I get a call from them to share their excitement about building an addition to their house or rising equity thanks to a great buy, or even to say they're getting married or having a child, then that's my reward. That's what drives me when it comes to real estate and my career."