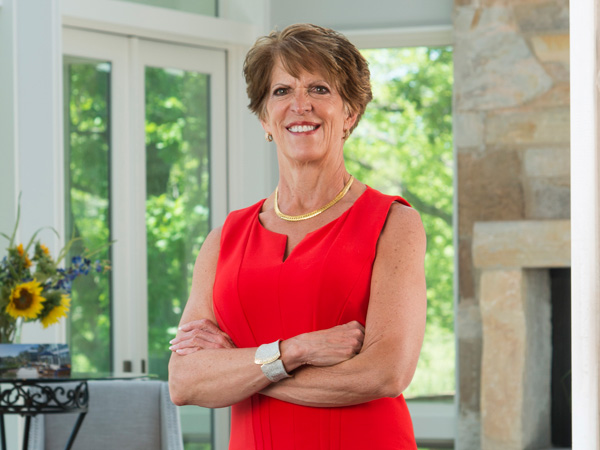 Marj Carpenter
Broker
RE/MAX Unlimited Northwest
Simply put, Marj Carpenter is a risk-taker. How else would one describe someone fearless enough to scale Tanzania's Mount Kilimanjaro, the highest mountain on the African continent? While the average person may never climb more than 19,000 feet above sea level, Carpenter's story of triumph in the face of adversity is nothing short of inspirational. With 24 years in real estate and commendations like the RE/MAX Lifetime Achievement Award, RE/MAX Platinum Club and being named one of "America's Best Real Estate Agents" by RealTrends, how and why she entered real estate is a classic example of making lemonade when life gives you lemons.
More than two decades ago, Carpenter found herself laid off from her $12,000-a-year job and a single parent of three children. Having just purchased her first house, she soon realized that the Realtor who sold it to her had earned a commission that, in her opinion and current situation, "looked like a fortune!" She thought that she could be just as successful, so she decided to add a real estate class to the roster of college courses in which she was enrolled. Carpenter entered the profession after graduation and the rest is history.
In addition to her college studies, Carpenter's childhood prepared her for the demands of her Realtor career. "I grew up a dairy farmer and was a dairy farmer when I was married, so I was accustomed to long hours and hard work," she says. "Dairy farming was a great training ground for me because I developed a strong work ethic and an appreciation for honesty." She still draws on those lessons learned, describing her approach with clients as extremely truthful and candid.
Inspired by her children, grandchildren and soon to be 90-year-old parents, Carpenter adds that her role extends beyond simply helping clients sell and purchase property. As a Realtor, she is frequently looked to as the liaison between divorcing couples, the referee between a landlord and tenant, or of course, the negotiator between a buyer and seller. Through it all, however, this adventurer whose list of accomplishments also includes Olympic triathlons and soon an Ironman 70.3 knows that she is making a positive difference. "Whether they're downsizing or moving into a mansion, doing a short sale or buying their first home, I'm here helping to make their lives better. How many people have the privilege of saying that?"