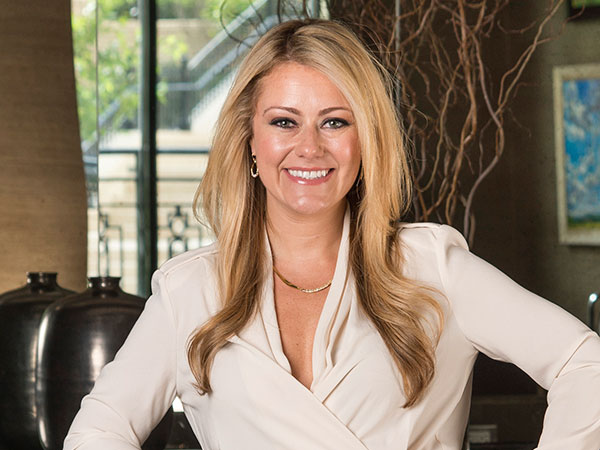 Jennifer Brown
Assistant Vice President, Mortgage Loan Originator
Fifth Third Bank
For Jennifer Brown, what she does and how she does it are all about making it personal. "I always want my clients to feel special, so I make it a point to go to my closings and I try to answer every call." That professionalism coupled with her other unique hallmark – she sends clients homemade bread from her family's bakery as a housewarming present – are why Brown ranked No. 1 in customer service at Fifth Third Bank in 2014, as well as received membership in its President' Circle for volume and production. An expert in physician loans, Brown says that she appreciates the impact that she can have on people's lives, which is she loves her career and strives to be the best she can at it.
Entering mortgage financing was actually quite fitting given that Brown's father practiced real estate during her childhood in Wisconsin. She decided to leverage her University of Wisconsin-Madison degree in psychology for a career that would allow them to work together, which lending enabled even as it drew on her customer interaction and communication strengths. Her father's reputation in the business helped her establish a client base and build her own network over the past 14 years. Brown's extensive contacts in the medical field prompted her to join Fifth Third Bank where she could specialize in loans for physicians. Today she helps clients ranging from residents to veteran physicians, many of whom seek single-family homes in the neighborhood where she herself lives as well as in the nearby Roscoe Village community.
An advocate of making things as easy as possible to accommodate her clients' hectic schedules, Brown works very flexible hours and creates what she calls a "mortgage process 411" during the pre-approval phase so that they know what the loan process will entail from start to finish. "I find that the best way to service my clients is to communicate every step of the way with not only them, but also with everyone involved in their real estate transaction," she says. Brown adds that even her vacation time is never truly "off" time because she continues to work remotely when necessary to support her clients' needs.
Brown's husband understands her drive since he is also in the mortgage industry, offering support even as they both draw inspiration from their two toddlers. "I love my clients and I take pride in my work," says this self- described sports enthusiast and foodie. "It's rewarding when my clients refer their family and friends to me because they enjoyed working with me. There's no question that I live to serve!"