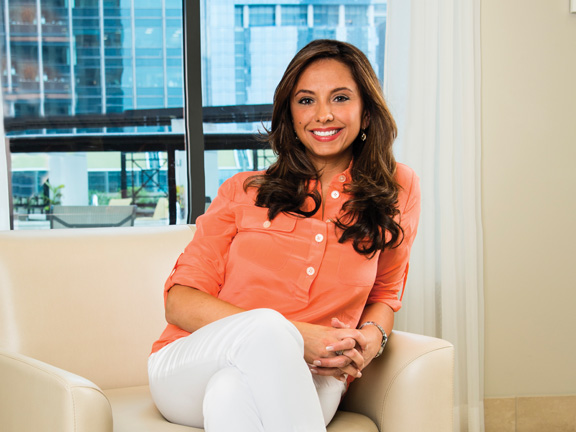 Sasha Sukkert
Realtor
Jameson Sotheby's International Realty
Through her unique blend of witticisms and honesty, Sasha Sukkert's unconventional style has helped her stand out as one of Chicago's most successful Realtors.
It's been more than eight years since Sukkert began her real estate career in Phoenix – where a 2006 Rookie of the Year award and high-end clients, including Bret Michaels, helped her gain career momentum early on – and since moving to Chicago in 2010 to join Jameson Sotheby's International Realty, she has established herself as a premier agent in the local market. Today, she continues to work with high-end clients (currently, she is working with a recent winner from an NBC reality show) and has grown an extensive network that has positioned her well in the market, and helped build her client base, 70 percent of which are referrals. In addition, her list-to-sale price ratio is 98.1 percent – the city average is around 96 percent.
Through extensive research and diligent self- study, Sukkert has become an authority on the city's residential properties. In the years following the recession, Sukkert decided to "reinvent" herself. She devoured any information she could find about Chicago's high-rises, as well as traditional single- family homes. "My goal was to become a Chicago home expert," she says. "I wanted to know the various buildings more intimately and become a true resource for my clients."
Sukkert might have a soft demeanor, but don't let that fool you. When it comes to negotiating, Sukkert is an expert.
"My ability to negotiate is my strength," she says with confidence. "I believe there are a 101 ways to negotiate a deal that satisfies all parties."
Sukkert keeps a cheerful tone, but you can hear the tenacity that awaits just below the surface. "You reap what you sow," she says of real estate, adding that when you keep the best interest of your clients in mind, neither you nor they can lose.