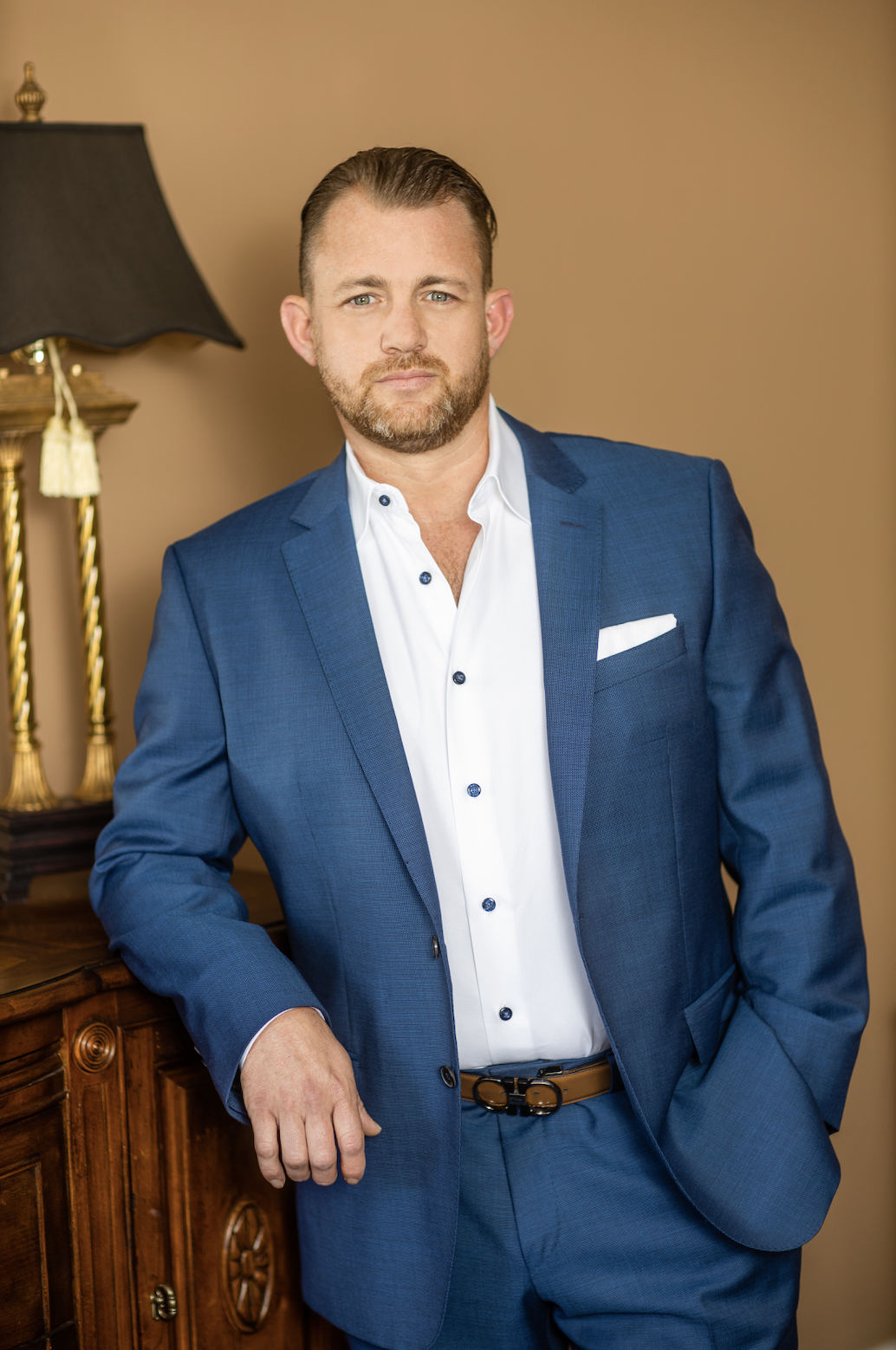 What was your most interesting job before going into real estate? I would say my time in the United States Navy, being deployed to Iraq in 2003 and boot camp.
Where did you grow up? LaGrange, a suburb outside of Chicago.
Growing up, what did you want to be? Firefighter. What boy didn't think that was the coolest job ever?
What do you do to relax when you're stressed? I go to gym on a regular basis and weekend getaways to southwest Florida.
If you could meet any well-known figure (living or not), who would it be and why? Geoffrey Bear, the renowned host of the Chicago tours on PBS. His knowledge of the city is second to none. I will binge-watch his specials routinely. Anyone who can set up an intro, I would be indebted to you.
What is Chicago's best-kept secret? The view at sunset from Adler Planetarium looking back at the city; Dublin's menu is highly underrated — if you know, you agree; and clothing designer Josh Kercher.
What do you love most about the industry? I specialize in the default side of real estate, which is slightly different; the fact no two days are the same; and high-volume, fast-paced, non-emotional type of real estate. The default industry also allows me to see all sides of real estate; there is not a scenario we have not been able to work through.
How do you distinguish yourself from the crowd of agents? I think I am a bit obsessive. I study my competition numbers regularly. There is no true balance for me. Real estate is my life, so I am always working! I work harder and longer than most.
What is the most difficult aspect of your job? The hustle; everyday is different; there are countless items which are all urgent; and not getting complacent.
What's your best advice for generating new leads? Get yourself out there, market your inventory, work your inventory — a lot of agents forget they have to work the inventory. If you're a new agent, work your office inventory and do the dirty work the listing agent might not want to do! Hustle and work hard; hard work works!
What has been your greatest accomplishment? Being able to call what I do work! Blessed to have the flexibility which real estate provides and remain moderately successful. There are a bunch of accolades which I have been presented with through the years: No. 1 RE/MAX agent in the country in 2018 and 2019; No. 1 RE/MAX agent in the state for transactions 2017 through 2020; countless write-ups in Crain's.
What are you binge-watching/reading/listening to lately? I have been into audiobooks. I try to get through two a week. I'm currently listening to "Extreme Ownership," "Never Split the Difference" and "Can't Hurt Me" by David Goggins — the audio version is much better than the text version.
What's your favorite meal in Chicago? So many. We are a city of amazing options. Capri Ristorante in Burr Ridge is hands-down the best Italian.
Architecturally speaking, what is your favorite building in Chicago? The Crain Communications building — while it is not the tallest, it is the hidden gem of the skyline, distinguished.
What's the weirdest thing that's ever happened to you on the job? Finding ice-skating rinks in the basements of homes mid-winter.
What's one thing people are surprised to learn about you? I was in the military and was in Iraq in 2003.
What is your favorite vacation spot and why? I get away to Naples quite often. The slower pace, quiet beaches, amazing weather and a short flight from Chicago makes it an easy getaway. A close runner-up would be Dorado Beach in Puerto Rico for the culture and the food, as well as the remoteness.
Who are your favorite people to follow on social media? David Goggins and Frank Monto.