SPONSORED

Category: Home search platform
Homebuyers are often found perusing listings on various online home search sites, while their agent is sending them listings directly from the MLS. The two often continue using completely different platforms throughout the entire home search process. Zenlist was formed to provide a new kind of search experience that allows agents to invite clients to use the private app and connect early in the homebuying process, enabling them to search and discuss both public listings and thousands of listings from MRED's Private Listing Network (PLN).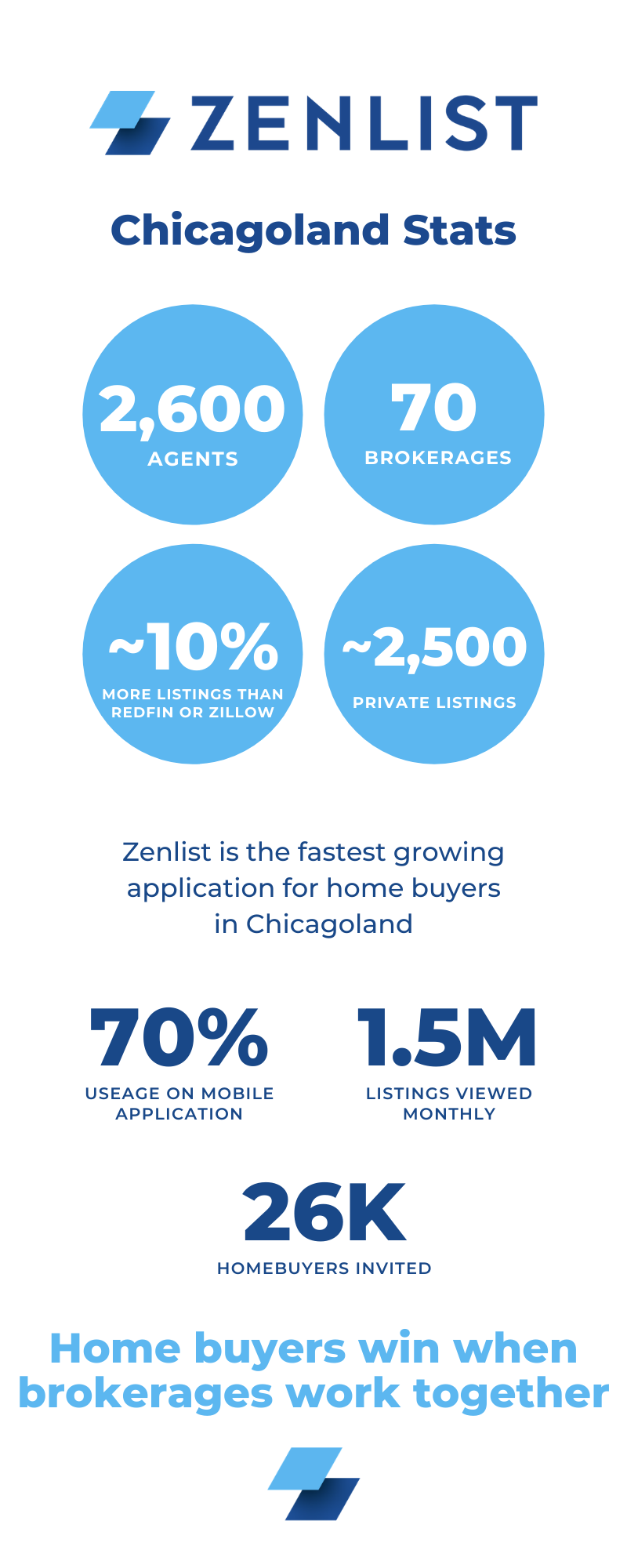 What is Zenlist?
Zenlist is a collaborative platform that brings agents and clients together under one roof. In the app, agents and clients can share and discuss listings, save/tweak searches and organize search results to help buyers find their perfect home, all without having to use any additional tools or software.
Zenlist is a private platform free of any type of advertisements from other agents. Buyers' contact information, listing views and search patterns are visible only to the agent they're working with.
Zenlist is available via the web and mobile app and conveniently integrates MRED's public listings with thousands of private listings in the same search.
Why Agents Want Zenlist
Zenlist will become integral to any agent's process because it provides seamless communication between agents and clients, shows exactly what clients are looking at in the app and gives updates when clients modify their searches or filters. It better ensures that agents' clients will remain their clients through improved engagement and visibility. Unlike other home-search platforms, clients using Zenlist cannot be captured as leads by other agents. Clients can engage only with their own agent on Zenlist.
What Agents Love About it
Agents using Zenlist join a community of more than 75 Chicagoland brokerages that have agreed to share their private listings on the platform. Users will have access to all publicly listed homes, plus more than 2,400 private listings across the Chicago metro area that they won't find on public home-search portals. In March 2021 alone, buyers browsed more than 1.5 million listings with their agents on Zenlist.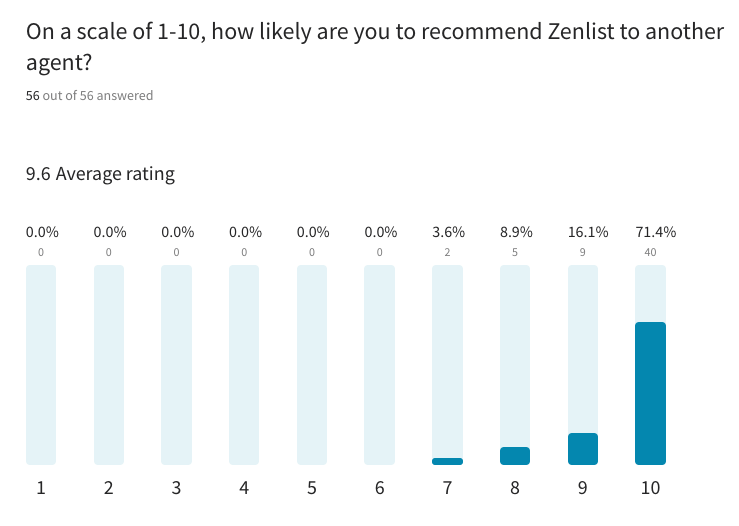 "The site is easy to understand and navigate through. I really love the opportunity for my clients to go into the program and search and tweak their search if they desire. The added ability for us to receive private listings is a huge plus."
— Barbara Thompson, Jameson Sotheby's International Realty
"It's a great tool for collaborating with buyers, and the access to homes in the PLN is much more convenient/efficient than sharing them directly from the MLS."
— Leigh Ann Hughes, Baird & Warner
"I only found my house because of Zenlist — I decided to play around above the max budget I gave [my agent] and found a private listing with everything I wanted. We are currently under contract closing in a few weeks. Without Zenlist I would have never found it. I would have been reliant on my agent to share PLN listings, and they wouldn't have shared this because of budget. But here we are."
— Seth M., Homebuyer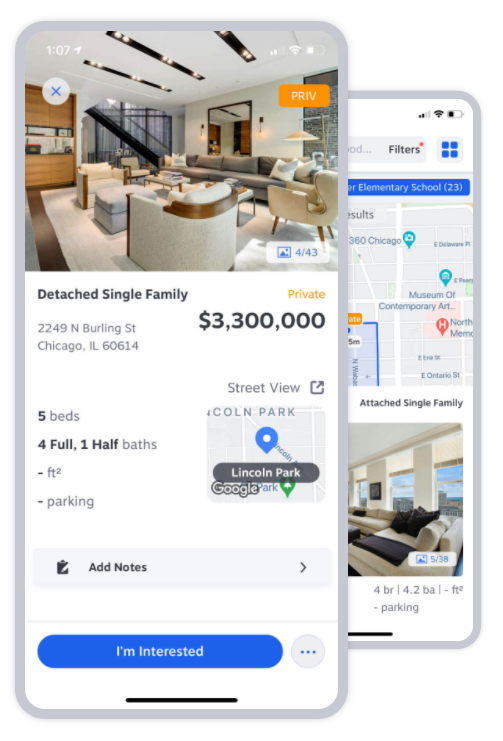 Price and sign-up details
30-day free trial
Individual agents pay $59 per month with no contract
Paying for a year upfront is $588 ($49 per month)
Brokerages that sign up with 10 agents or more pay $468 per year per agent ($39/month per agent)