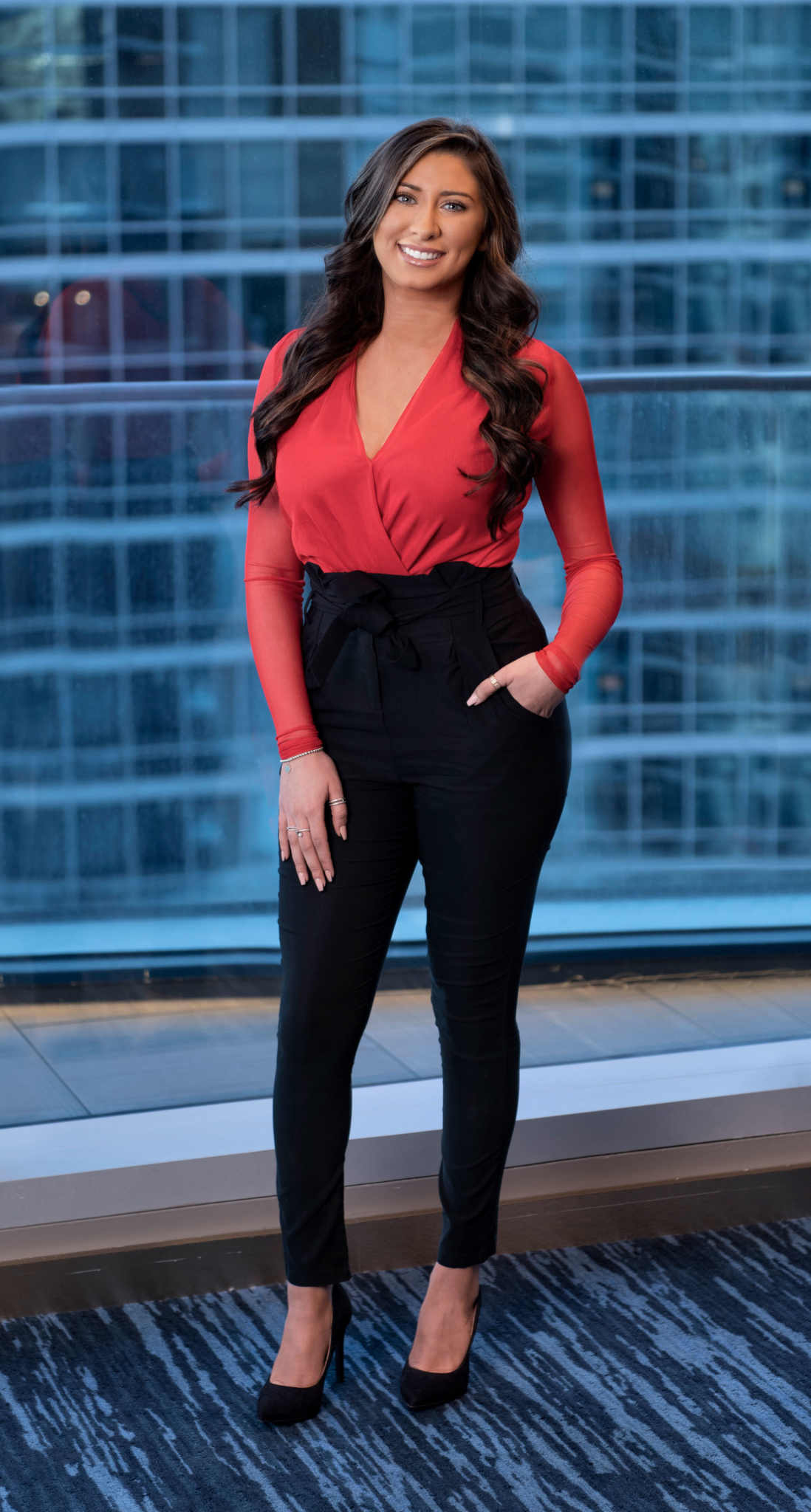 Number of years in real estate: 1
Describe your look: My look is very sleek with a bit of an edge. I like wearing a lot of black and anything that has leather and chains. Silver or gold accents are a must.
What do you consider a fashion don't? A fashion don't for me would be mixing patterns, but I envy people who can pull it off!
What style has come back that shouldn't have? I can definitely live in a world without bell bottoms.
What item of clothing gets the most compliments? Any blue or gray top; people say those colors complement my eyes.
What is a fashion crime you have committed in the past? Without a doubt: wearing gaucho pants. But I blame my mom for that one!
What are your favorite clothing stores and brands? My favorite place for work clothes or a night out is Neiman Marcus or Guess. I also love Versace and Balmain, I wish I could own everything from both of them.
What fashion accessory do you feel naked without? All of my rings; I have to have at least five on!
Who is your style icon? Donatella Versace looks very powerful and bold, yet she's still elegant.
What decade or time period had the best fashion? The 1950s and 1960s had the best fashion. I love Marilyn Monroe and the greaser look!
Whats the most expensive/meaningful accessory or clothing you have? The most meaningful things I have are the vintage Louis Vuitton bags my mom gave me.
Does your style reflect your personal brand? If so how? Yes, it definitely does! My brand is very sleek and modern, just like our business practices, and I have gold accents on everything.
Top: Guess; pants: Alice + Olivia via Neiman Marcus; pumps: Micheal Kors; bracelet and rings: Tiffany & Co.