One of the many things I love about our city is its unique and diverse architecture. It is hard for me to walk down any block and not find something architecturally unique and interesting. There are countless small buildings and single-family homes spread across the city that help make Chicago shine in its mix of modern, progressive and vintage architecture.
It's important to me to be tuned into the architectural firms that continue to enhance our city's built environment. On the residential side, anything designed by Perkins and Will or John Ronan always grab my attention. In my work with Ranquist Development, I have collaborated with the Miller Hull Partnership on a number of buildings in Chicago and feel every one of them stands out due to its level of design. In particular, 156 W. Superior resonates so much with me that I use the building's silhouette as my professional logo, which is incorporated throughout my marketing materials. Its design mirrors the cross bracing of another classic Chicago favorite: the John Hancock Building.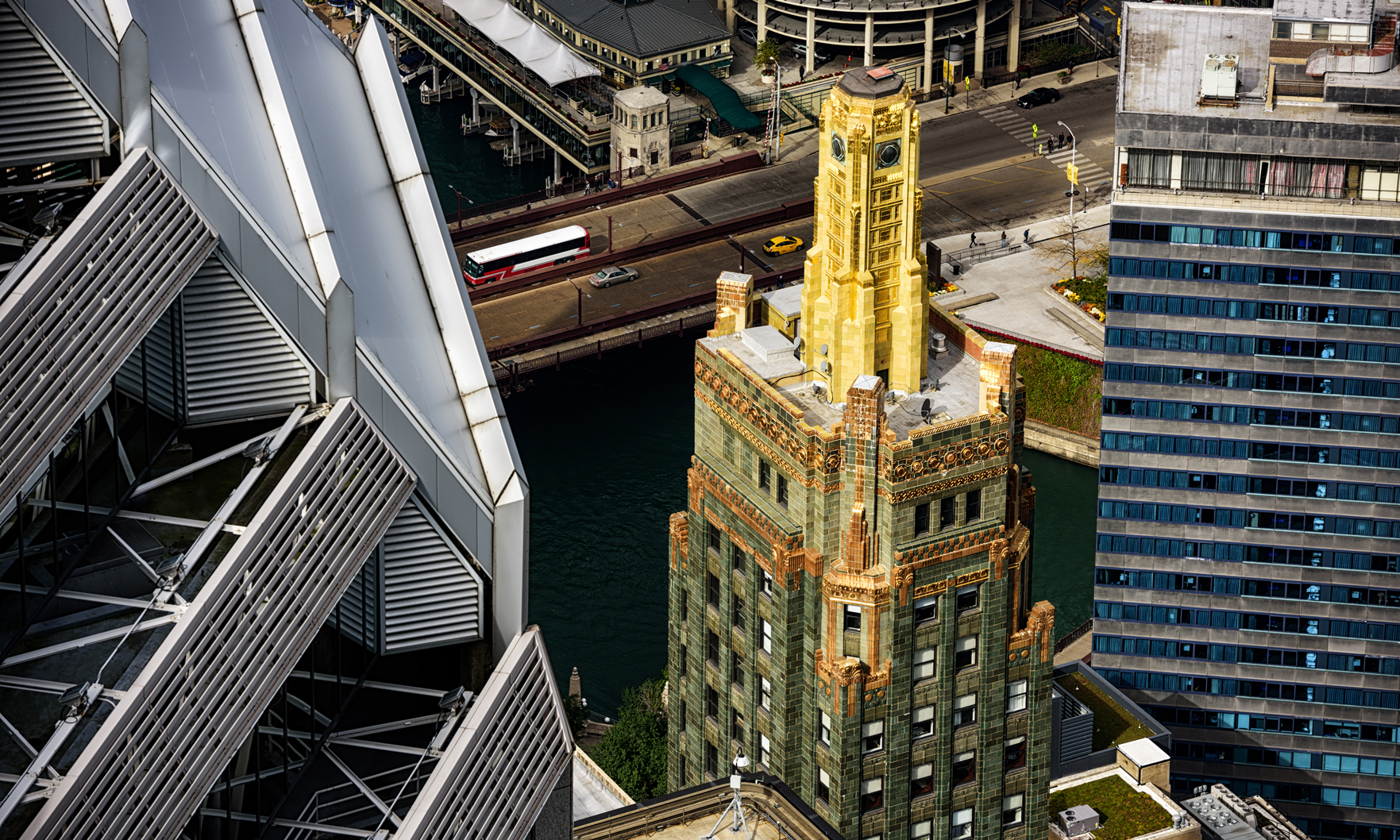 That being said, there is a handful of cultural icons that make Chicago an international architectural spot. There are so many it's hard to narrow them down, but here — in no particular order — are some of my top picks.
Carbide and Carbon Building
230 N. Michigan Ave.
Completed by the Burnham Brothers, sons of the renowned architect and urban designer Daniel Burnham, this building is an art deco gem and a Chicago landmark to me and so many others. Currently, it is the home of the fabulous St. Jane Hotel. To me, the building's grand style gives you a feeling like you are in a world apart, but at the same time, mere steps from our Magnificent Mile. It is the perfect weekend getaway in our city.
South Shore Cultural Center
7059 S. South Shore Dr.
Once a country club, this incredible building was restored with such precision and care. The interior design is as impressive as the exterior. The intricate detailing is seen from the tile work to the ornate ceilings and chandeliers. It still remains an outstanding venue for any event, and the green space is second to none, including a nature sanctuary and who doesn't love a butterfly garden? Its grand ballroom remains one of the most fabulous places in Chicago to have an event.
Wrigley Building
400 N. Michigan Ave
Another iconic building that helps place Chicago solidly on the country's architectural map is the Wrigley Building, with its terra cotta cladding and bright white color, making it not only memorable and stately but also the well-deserved recipient of multiple architectural awards and preservation landmark status. It's not a coincidence that Perkins and Will Chicago calls this fab building home!
The Robey
2018 W. North Ave.
As a longtime resident of Bucktown, I have seen the Robey morph into an art deco landmark. Formerly an old office building with an elevator attendant, and multiple small modest work spaces and a cool deli on the ground floor in the late '90s, today it is a beautiful, timeless building with intricate detail. The views of our city down Milwaukee Avenue are priceless. One of my favorite places to be is sitting at the rooftop bar admiring the city from Wicker Park's vantage point.
Contemporaine
201 W. Grand
Designed by Perkins and Will, Contemporaine tops my list in the midsize building category. The poured-in-place concrete, the floor-to-ceiling windows on the interior, and the way you can be on any side of the building and notice the intricate details of its design on the exterior are unique. It is the opposite of a more typical "box" design.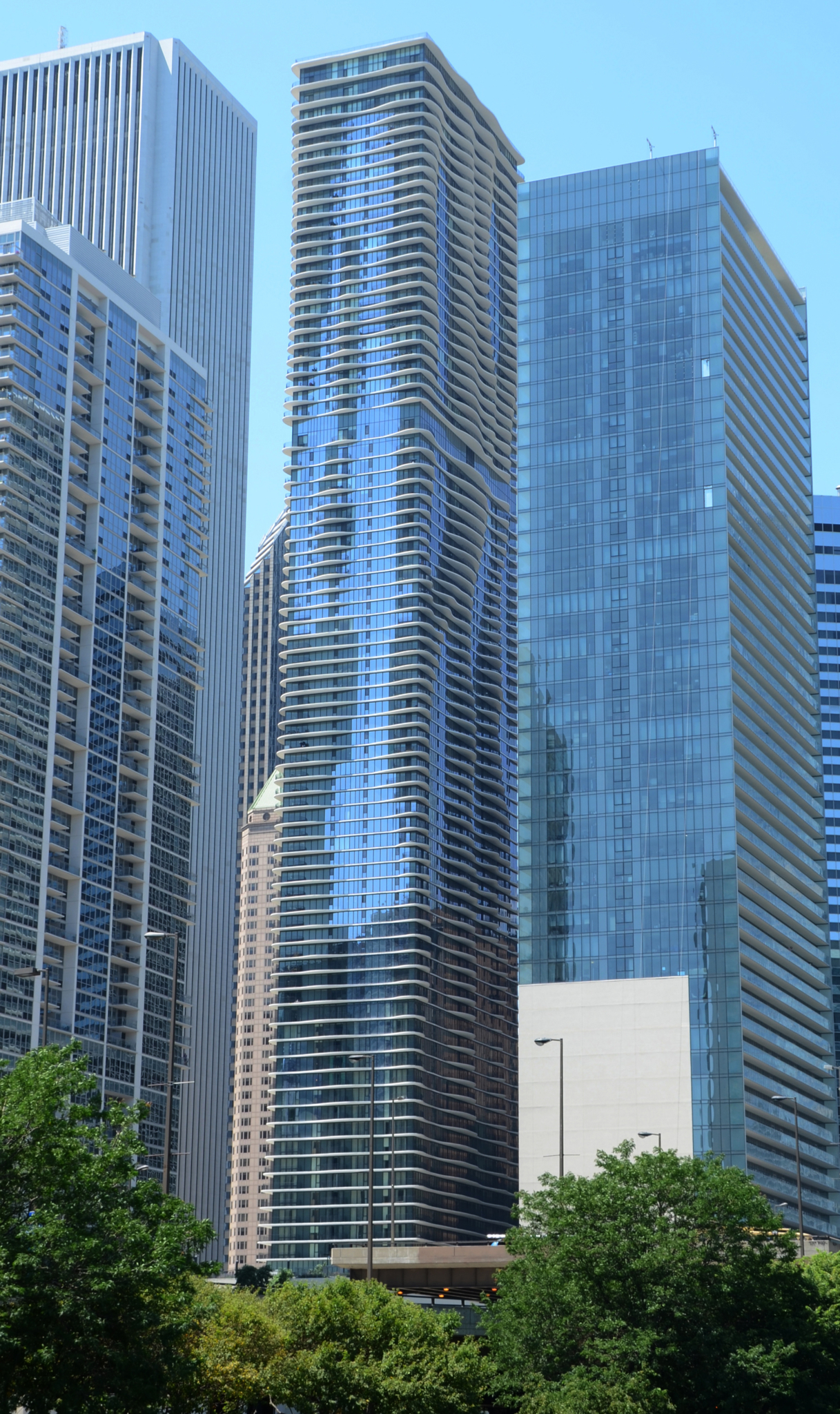 Robie House
5757 S. Woodlawn Ave.
A list of Chicago architectural favorites is not complete without a Frank Lloyd Wright property. This Prairie-style home epitomizes all that we know and appreciate of the iconic architect and his contribution to both the industry and our city. The American Institute of Architects agrees, calling it one of the 10 most significant structures of the 20th century.
Aqua Tower
225 N. Columbus Dr.
Designed by Jeanne Gang's Studio Gang, this building is so exciting to me. Every time I see it, it never disappoints. To me, it's more than a skyscraper, it is art — a sculpture in the sky. The gardens, gazebos, pools and all of the terraces just add to the many accolades and awards it has won.
Rookery Building
209 S. LaSalle St.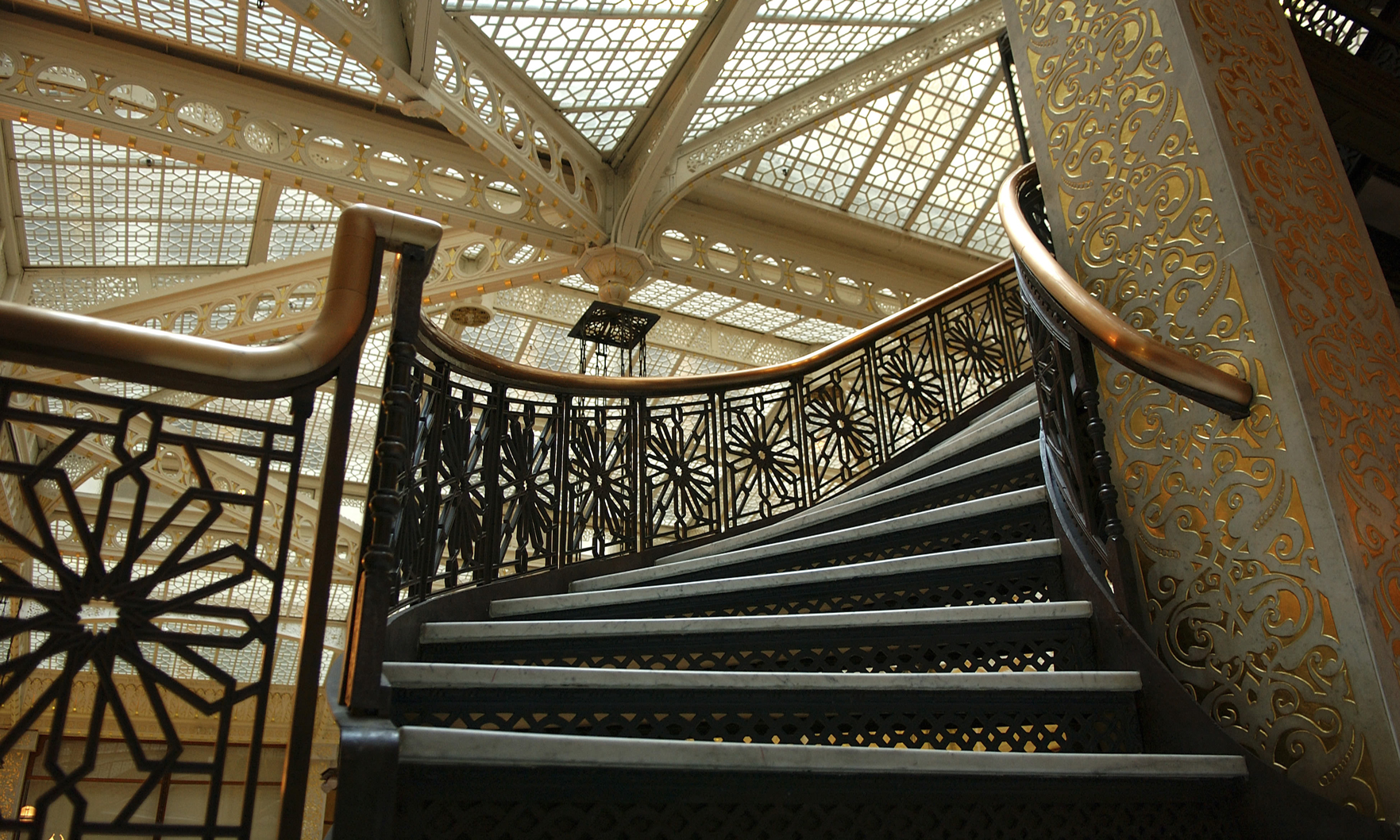 The Rookery, designed by Burnham and Root, is one of the earliest skyscrapers and is considered an architectural masterpiece. With over-the-top enduring detail, the building is stunning. Adding to its legacy, Frank Lloyd Wright redesigned the lobby in 1905.
Jones College Prep
700 S. State St.
Located in the center of Chicago's Loop and designed by Perkins and Will, this to me is the coolest high school in the U.S., and not just because both my sons attend. One does not typically think of a high school being seven stories high, and this is in no way your typical high school. The use of glass and steel makes this building an award winner and architectural favorite among critics. The two-story entryway is breathtaking, and the school offers many outdoor terraces and a pool on the very top level.
John Hancock Building
875 N. Michigan Ave.
This building represents so much of Chicago. To say it is iconic is an understatement. It is known worldwide as one of the most recognized skyscrapers and for good reason. It is sleek, tall, empowering, somewhat masculine and simplistic at the same time. My favorite attributes are the metal cross bracing and the 360-degree view of our fabulous city.