Number of years in real estate: 1.5
Describe your look: I'd call my look "structured eclectic." I lean more towards boxy or tailored silhouettes and love an edgy little twist.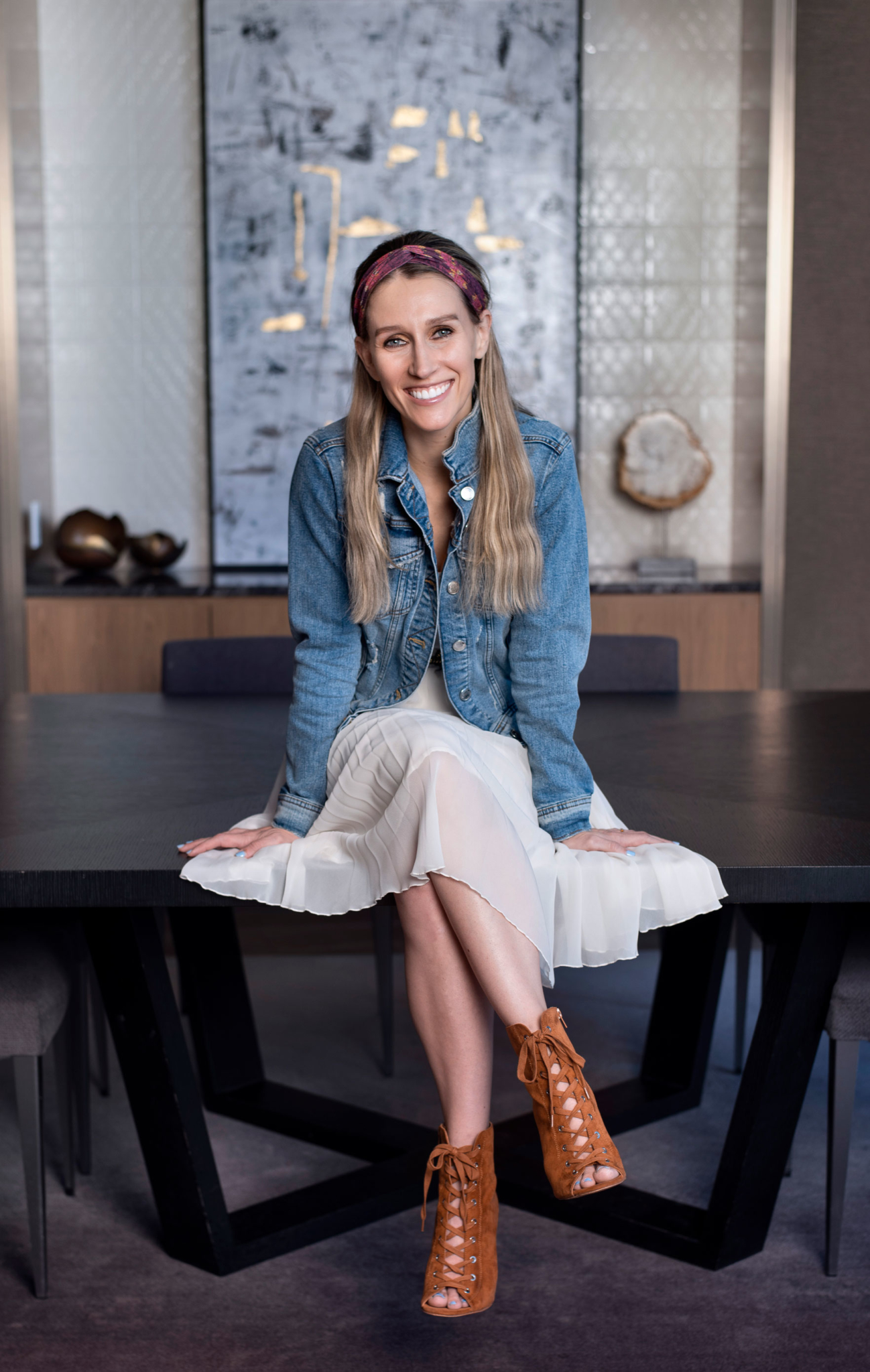 What do you consider a "fashion don't"? Adopting every trend that comes along — I go through seasons where I can't find a single thing I like in stores, and I don't force it; I just stick to the pieces I already have and love.
What style has come back into fashion that you think shouldn't have? Wide-leg highwater pants: There's a tiny handful of people in this world that can pull them off, and I'm certainly not one of them.
What item of clothing gets you the most compliments? A pair of gold-studded booties from Zara that I bought several years ago. The heel is now hanging off by a thread and one of the zippers just fell off last week, so I think I've received my last compliment on those.
What are your favorite clothing stores or brands? I'm a fan of AllSaints, Zara, and Anthropologie, and I also love Penelope's in Wicker Park for French brands like Sessùn.
What fashion accessory do you feel naked without? A watch; it's one of the only pieces of jewelry I wear.
Who is your style icon? I love everything Janelle Monáe wears.
What's the most expensive or meaningful accessory or piece of clothing you've ever acquired? My new engagement ring from Catbird in Brooklyn has quickly become my most valuable and most prized accessory.
Does your style reflect your personal brand? I'd say so. The look of my brand on social media is unique, and I'd like to think that if you saw a picture from my Instagram feed in a vacuum, you'd know it was mine.
Jacket: Club Monaco; tank: Express; skirt, belt and headband: Anthropologie; booties: DSW; earrings: Nordstrom Rack; watch: Daniel Wellington