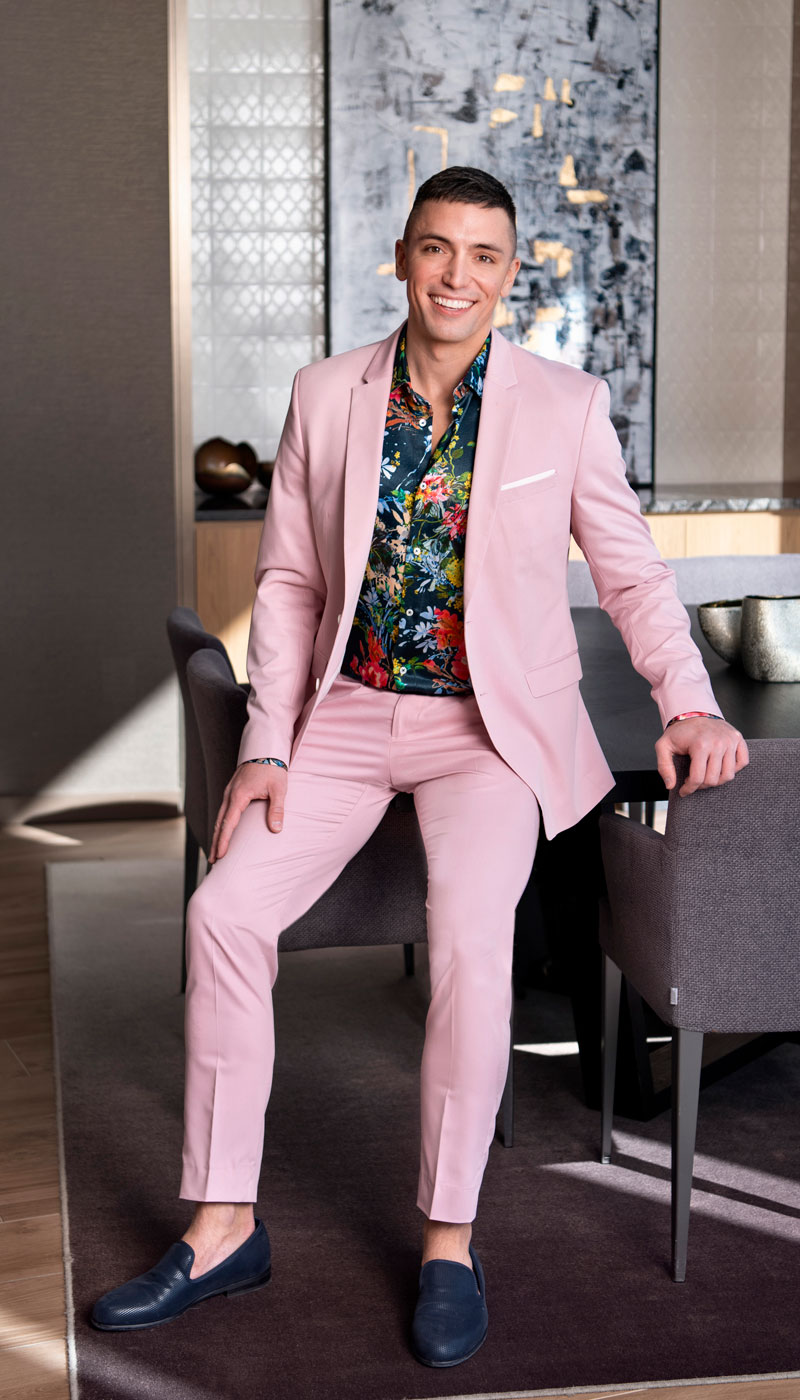 Number of years in real estate: 6
Describe your look: Clothes other people couldn't or wouldn't pull off
What do you consider a "fashion don't"? Clothes that don't fit properly. Tailoring, now that's the tea!
What item of clothing gets you the most compliments? I don't want to admit this, but it's a tie between two items from Forever 21: a 10-year-old sweater, and a short-sleeve button-up with animals on it that I bought for $4.99 a year ago and mostly wear on the beach.
What is a fashion crime you have committed in the past? High-top sneakers: They aren't a crime for everyone, but they just don't work on me.
Where are your favorite clothing stores or brands? Scotch & Soda, Zara and Nordstrom
What fashion accessory do you feel naked without? My black Goyard St. Louis bag
Who is your style icon? Adam Rippon is the first person who comes to mind.
What decade or time period had the best fashion in your opinion? The 70s have been speaking to me lately. Vertical stripes, zippers on shirts, textured fabrics — I love it all.
What item in your closet do you wear the most? I wear jeans almost every day.
Does your style reflect your personal brand? If so, how? Yes, I think my personal brand is unapologetic. You may love it or hate it, but I'm still going to wear it.
Suit and shirt: Zara; shoes: Duke & Dexter