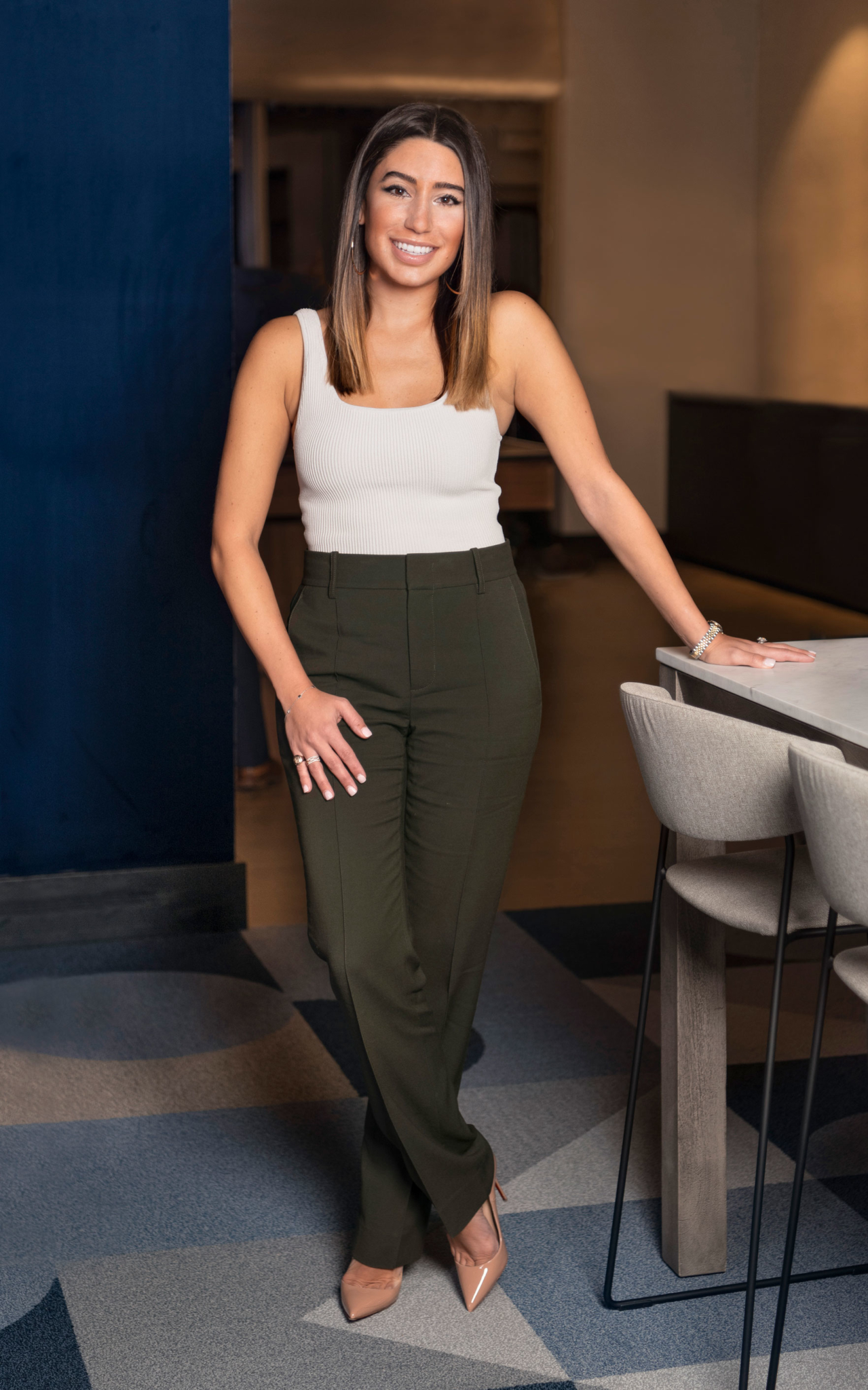 Number of years in real estate: 4
Describe your look: My look is current and sophisticated. I love trying new and fashion-forward styles but always maintain a classic and tailored touch to any look.
What do you consider a "fashion don't"? Trying a trend you ultimately aren't comfortable with. If you aren't confident in what you are wearing, you will always end up with a "fashion don't."
What is your favorite piece of clothing and why? A vintage cashmere sweater that belonged to my grandma, Mimi, who was also a real estate agent. A quality cashmere sweater goes with any look — I have worn it with boyfriend jeans, nice dresses and everything in between. Most importantly, it has special personal meaning.
What do you consider a must-have accessory? A nice handbag — you can be wearing a T-shirt and jeans, but a chic bag will always elevate your look.
What is a fashion crime you have committed in the past? Tons of butterfly clips … it was the '90s.
Where are your favorite places to shop? For everyday basics and staple pieces, I love Zara, Nordstrom, Aritzia and ASOS. I also enjoy shopping at local boutiques and vintage stores whenever I travel.
What, besides your wardrobe, completes your look? Kindness!
What is in your bag/briefcase? My phone, business cards, a Montblanc pen my husband gifted me when I passed the Illinois bar exam, listing sheets, a Luxury Living notebook to jot down notes on the go, sunglasses, and lip gloss. There are also a few golf tees that found their way to the bottom of my bag after a recent round.
My closet is full of… 90 percent my clothing and accessories, 10 percent my husband's clothes.
Top: Babaton from Aritzia; pants: Vince from Nordstrom; shoes: Christian Louboutin; watch: Rolex