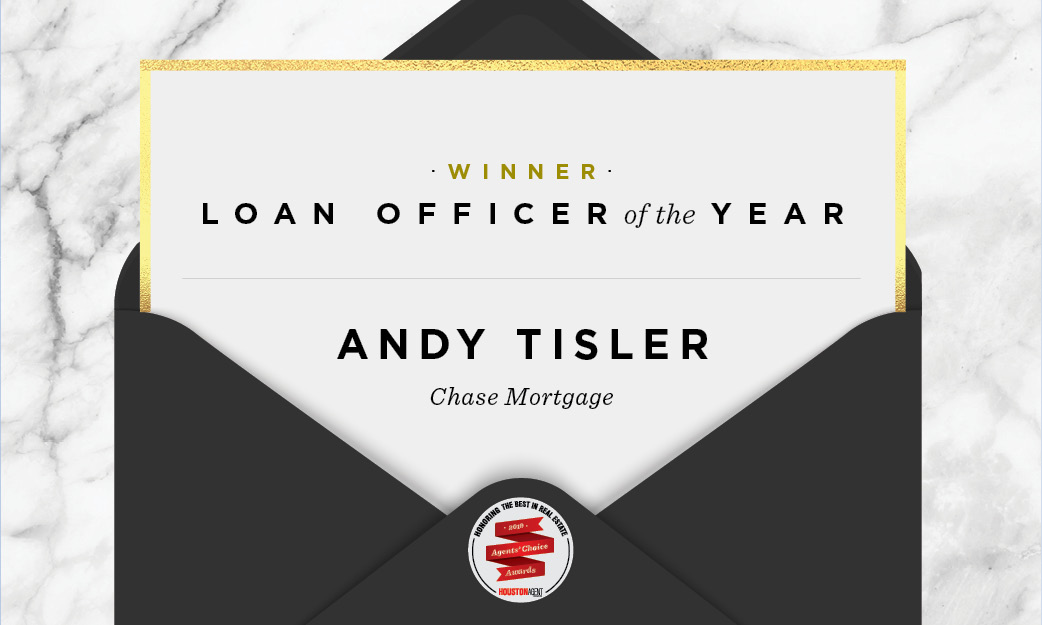 Senior Home Lending Advisor with Chase Mortgage
While working with first-time buyers can be particularly tricky, it's one of Andy Tisler's favorite elements of his work at Chase Mortgage. Having closed more than 1,200 loans throughout his seven years at Chase, Tisler also helps growing families source the funds they need in order to move up into bigger homes, as well as homeowners who are hoping to refinance.
This year is shaping up to be a record-breaker for Tisler; as of the end of last month, he'd helped more than 300 families with their lending needs and funded north of $125 million in loans.
While his company has consistently named Tisler its No. 1 home lending advisor nationwide for the past four years, the honor of being recognized by readers of Chicago Agent magazine is particularly special to him. Agent relationships are very important to Tisler, and he nurtures them in a straightforward way: by staying ahead in communication, providing valuable advice, and leading with openness and kindness.
"Winning Loan Officer of the Year is one of the final pieces in the circle of success," he said.
Finalists: Ben Cohen, Guaranteed Rate; Ron Haddad, Key Mortgage Services