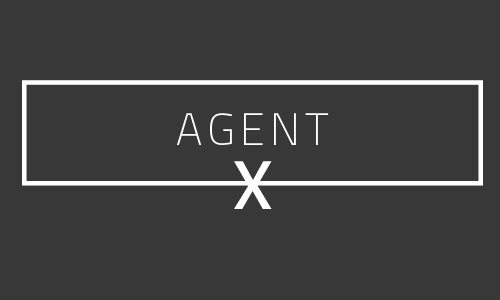 We've made it back to one of my favorite issues! Chicago Agent magazine may as well just change the name of this issue to The Agent X issue, because you won't see a top producer who is more tops than me. Even though I'm always at the top of the list, I can't always be in the cover story, because then you might figure out exactly who I am. So if you're wondering whether or not I'm in this one, the answer is…
As you know from our Valentine's Day story on how couples who work together balance their business and personal lives, love and real estate can actually go together like gin and tonic. In case you didn't get enough from Marc and Carrie Jo Little on how to make that type of relationship work, you can check out the uncensored version on Carrie's Facebook page.
If you haven't already done it, then you NEED to get your tickets to the Accelerate Summit. Since this is a consortium for top-producing real estate folks, I'm expecting to see all my highly productive friends mixing and mingling on March 5 at the Merchandise Mart. After you learn all the important stuff you need to know, you can head over to the after party at Marshall's Landing, right in front of that huge staircase. If I have enough cocktails, I may attempt to slide down the railing (again), so if all of that important networking and education isn't enough, you should come for that.
In case you haven't heard, Compass Real Estate opened a new office in Lincoln Park. They took over the third floor of 2350 N. Lincoln Ave., the same building where a Kohler Spa will soon be opening. Maybe those Compass peeps will finally be able to relax.
Spring is super close, so that's why most of this issue is devoted to fun events, because they're finally coming back again! No more hiding inside during the Polar Vortex or avoiding snow/rain/sleet/ice falling from the sky and buildings. It's time to party! On March 6, Belgravia Realty Group is hosting an event to celebrate the opening of their Triangle Square Sales Gallery (if you want a sneak peek, check out our photos from a industry-only version in The Scene). They probably already decided on the snacks and drinks, but if it were me I'd make sure everything was shaped like a triangle. That means martini glasses, hamentaschen (how timely!) and maybe some spanakopita. You're welcome.
Birthdays! Grace Goro Kaage should be celebrating her birthday at the Accelerate Summit on March 5 (yes, another shameless plug) while Jim Psyhogios will celebrate on March 6. David Cieslak will raise a glass on lucky number 7, while Katrina Schmitt and Landon Harper are birthday twinsies on March 10. Last but far from least, Sandesh Bilgi will probably be doing something related to hockey on his March 15th birthday.